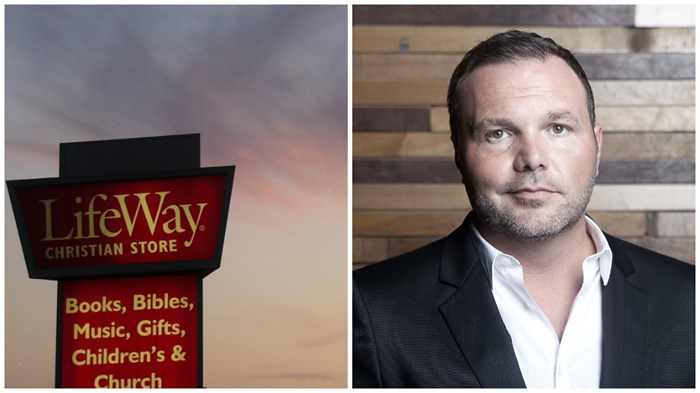 Image: Tyler Merbler/Flickr; Mars Hill Church
Update (Aug. 12): One of Mark Driscoll's advisers who recently resigned, Paul Tripp, stated today that Mars Hill's accountability model "will never be able to do what it was designed to do."
-----
[Updated with past Tyndale defense of Driscoll and Publishers Weekly report]
LifeWay Christian Resources, which bills itself as "one of the world's largest providers of Christian products and services," has pulled Mark Driscoll's books from its website and more than 180 stores nationwide.
The action by the publishing arm of America's largest Protestant denomination, the nearly 16-million-member Southern Baptist Convention (SBC), comes one day after Matt Chandler's Acts 29 church planting network removed membership from Mars Hill churches and their popular pastor. Driscoll has authored 15 books and amassed a following of 13,000 weekly worshipers at 15 locations in five states.
"LifeWay Stores and Lifeway.com are not selling Mark Driscoll's ...
1