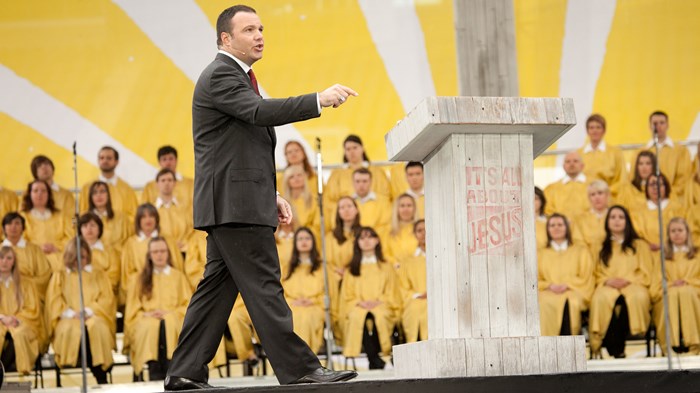 Image: Mars Hill Church Seattle/Flickr
Mars Hill Church pastor Mark Driscoll in a letter to his congregation Friday apologized for controversial comments he made in an online discussion forum in 2000.
In Mars Hill's Midrash forum, posts from which resurfaced and circulated this week, Driscoll posted blunt and emotional comments critical of feminism, same-sex sexual behavior, and "sensitive emasculated" men, all under the pseudonym "William Wallace II."
"While the discussion board itself was a bad idea, my decision to attack critics who were posting there (I did so by posting under the character 'William Wallace II') was an even worse idea," Driscoll said in his letter Friday, provided to CT. "I was wrong to respond to people the way I did, using the language I used, and I am sorry for it and remain embarrassed by it."
In his 2006 book, Confessions of a Reformission Rev, Driscoll acknowledged and apologized that he posted to the forum under the pseudonym in response ...
1