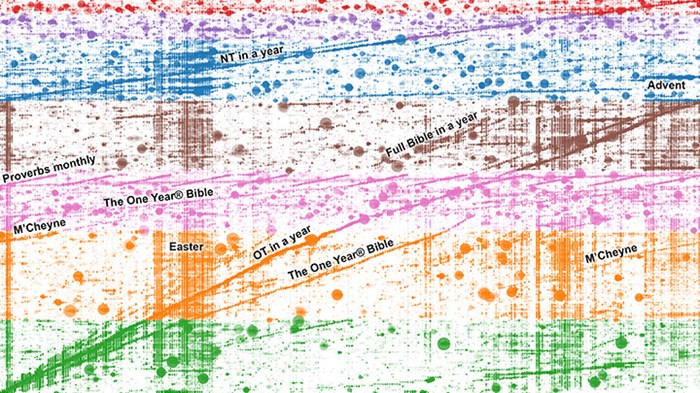 Image: Bible Gateway
John 3:16 was not among the Bible verses most widely shared or remembered in 2014, based on worldwide YouVersion users. But it still tops the list of verses the world seeks out, according to a report released by Bible Gateway based on 1.5 billion pageviews by 150 million unique visitors.
Here are the top 10 most popular Bible verses searched on Bible Gateway, the "world's most visited Christian website," in 2014:
Of these verses, only Philippians 4:6, Jeremiah 29:11, and Proverbs 3:5 also appeared on YouVersion's list, suggesting a discrepancy in what Bible readers seek for themselves versus what they think others should read.
Bible Gateway's Year in Review report, which also covers top searches in Spanish and in four countries, confirms the New Testament is "read much more than" the Old Testament, even though the ...
1