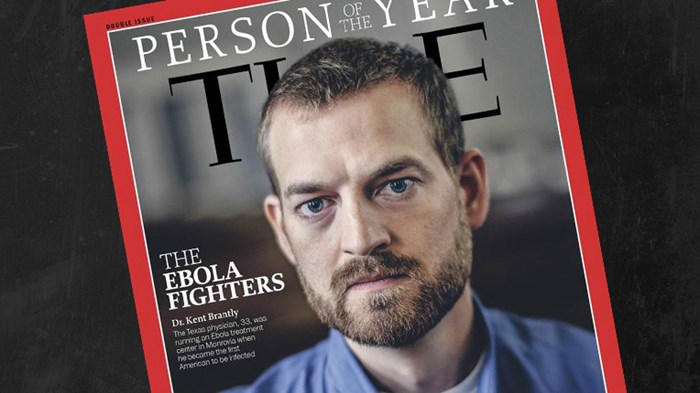 Image: Courtesy of Samaritan's Purse
For their "tireless acts of courage and mercy," Time magazine has named the Ebola fighters—including missionary doctor Kent Brantly and staffer Nancy Writebol—its 2014 person of the year.
Brantly, Writebol, and other medical staff—mainly volunteers—stepped up to manage the disease when federal governments and international health organizations were dragging their feet, fighting "a war that is waged with bleach and a prayer," managing editor Nancy Gibbs wrote in her explanation for the magazine's choice.
Medical missions is currently seeing record interest from physicians and medical students. Brantly, a doctor with Samaritan's Purse and affiliated with the Christian Medical and Dental Association (CMDA), was "one of our most dynamic student leaders," David Stevens, president of the CMDA, told CT. Before Brantly headed to Liberia, Stevens interviewed him at last year's medical missions conference in Louisville, ...
1