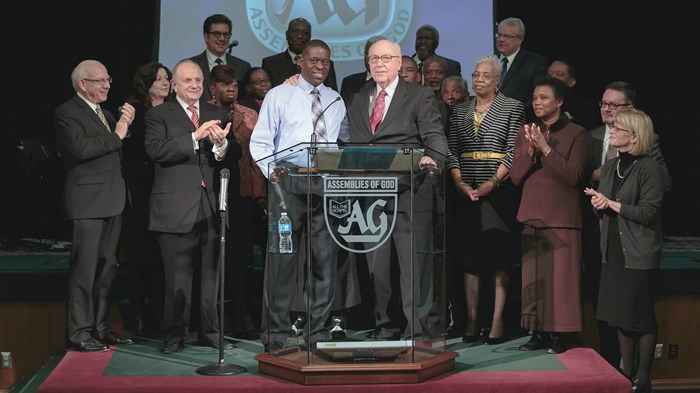 Image: Courtesy of Assemblies of God
Some good news to mark Black History Month:
In 1917, a black Pentecostal from Chicago approached the newly formed Assemblies of God (AG) with a request. Alexander Howard wanted the denomination to send him as a missionary to Liberia. But AG leaders refused to let him go because of his race.
The incident led Howard to join with African American churches in New England and form the United Pentecostal Council of the Assemblies of God (UPCAG) in 1920. The denomination soon sent Howard to Liberia, and recently welcomed 18 Liberian churches as the newest of its six districts.
It also remained separate from the AG, which grew to become the world's largest Pentecostal denomination, for nearly 100 years—until now.
Recent efforts have resulted in a new partnership between the two organizations, beginning four years ago when Thomas Barclay of the UPCAG reached out to George O. Wood, general superintendent of the AG, after feeling "stirred to connect the two fellowships and ...
1