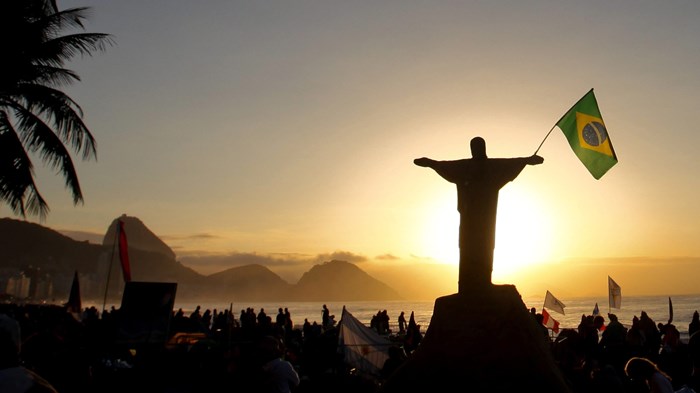 Image: Fernando Bizerra Jr./EPA
Brazil may have lost its bid to win the World Cup, but it has a few days left to win the souls of soccer fans, and local Christians aren't letting this opportunity slip past.
Brazil's Christian population is enormous — more than 90 percent of Brazilians claim to be Christian — making it the world's second-largest Christian population, with 8 percent of the total (lagging only the United States' 11.3 percent). While most of those are Catholic, evangelicals are gaining on them, expanding from 15 percent of the population in 2000 to 22 percent in 2010.
Brazilians have a history of traveling to witness when other countries host the world's most famous soccer tournament, but this time they've got a home field advantage.
About 100 evangelicals hit Copacabana Beach to hand out 15,000 booklets on the history of Brazil and soccer, including an article by Brazilian soccer star Kaka, who says that "the true sense of victory is having Jesus in my life," ...
1