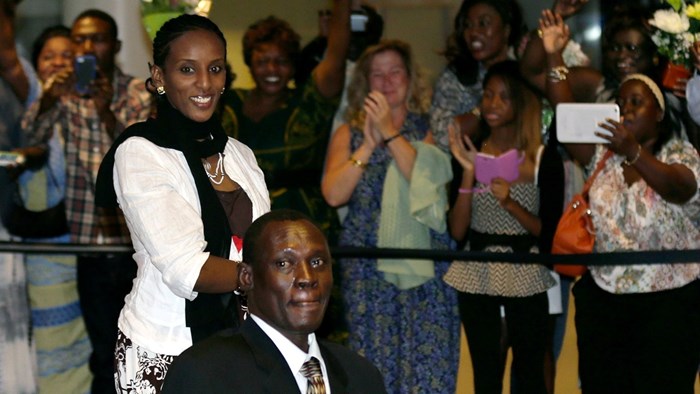 Image: Charles Krupa / AP
Update (August 1):
After months of uncertainty and trial, the Sudanese women who once faced a death sentence for apostasy and adultery arrived in the U.S. with her family Thursday night.
Meriam Ibrahim arrived at the Manchester-Boston Regional Airport with her husband and two children, greeted by a large crowd of supporters, reports CNN.
Daniel Wani, Ibrahim's husband and a U.S. citizen, thanked the throng of people cheering and singing songs. "I am so relieved," he told the New Hampshire Union Leader.
New Hampshire senators Jeanne Shaheen and Kelly Ayotte welcomed Ibrahim and her family, calling Ibrahim's "unwavering faith and determination" an inspiration.
"We appreciate the collaborative international effort led by our State Department, our Embassy in (the Sudanese capital) Khartoum, and our international partners, including the Italians, that reunited the family," the Senators said in a press release. "We'll continue ...
1