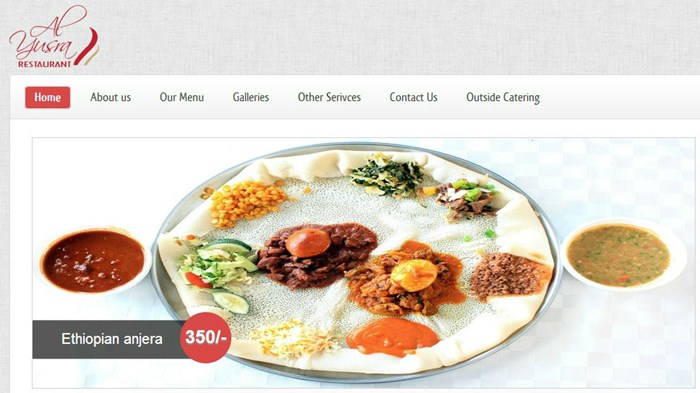 Image: Screenshot of Al Yusra
Kenya has its own religious discrimination case: A Muslim restaurateur sued the Kenya Conference of Catholic Bishops, claiming religious discrimination after the bishops allegedly cut short the restaurant's lease.
The owner of Al-Yusra Restaurant in Nairobi claims that Catholic bishops ended his six-year lease on property they owned, even though he had paid more than Sh2 million ($22,800 USD) and signed a lease, according to Standard Digital. The building was locked and restaurant employees denied access to the building, according to the restaurant.
Bishops told the restaurateur that they could not let a Somali Muslim-owned business operate on their property, the Daily Nation reports.
"This is a brazen violation of the Constitution by the Catholic bishops who should be at the forefront of preaching religious tolerance," said restaurant director Baakai Maalim in a petition.
Bishops, on the other hand, say they never agreed to let a restaurant use the premises.
Al-Yusra ...
1