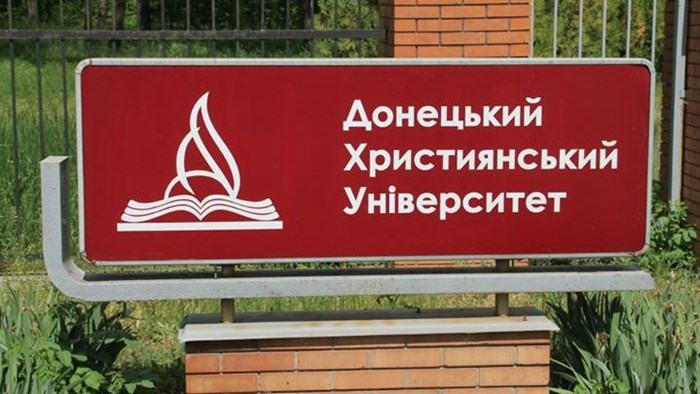 Image: Donetsk Christian University/Facebook
Pro-Russian insurgents in eastern Ukraine have reportedly taken over a Christian university in the major city of Donetsk and are using the university to house insurgents in preparation for battle.
"They want to accommodate more soldiers, so that place becomes the number one target for the insurgency," said Sergey Rakhuba, president of Peter Deyneka Russian Ministries and a former board member of the university. "If the Ukrainian army attacks, this Christian university would be destroyed."
Separatists attempting to gain control of the city are using Donetsk Christian University and Gloria Christian School for accommodations, Rakhuba told Mission Network News. Insurgents have also overtaken several other public buildings in the city. Around 20 staff members and their families were initially trapped inside the buildings but were then allowed to leave, Rakhuba said.
Rakhuba says he is concerned for the safety of campus buildings and people in the area during the ...
1