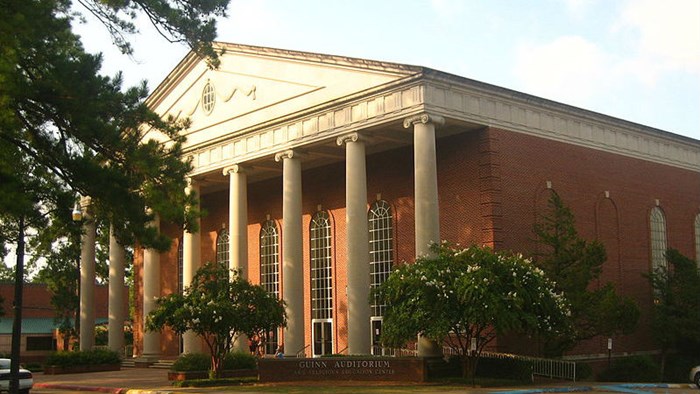 Image: Wikimedia Commons
Three schools that drew negative attention for recent financial, administrative, and ideological decisions had accreditation decisions handed down by a regional board.
Board members of the Southern Association of Colleges and Schools Commission on Colleges voted on the three schools, each affiliated with the Southern Baptist Convention, on Thursday.
The commission voted to revoke accreditation from Brewton-Parker College (though the college remains accredited on probation pending an August appeal), a Georgia school which appointed Ergun Caner as president in December. Caner, the first former Muslim to lead an evangelical seminary, served as head of Liberty Baptist Theological Seminary for five years. He was removed in 2010 over concerns that he was "self-contradictory" in public statements about his faith background.
Prior to his appointment at Brewton-Parker, Caner was a vice president at Arlington Baptist Theological Seminary, where he sued two men for posting videos of his public testimony on YouTube.
In its press release announcing Caner's appointment, Brewton-Parker trustees said they chose Caner because "He has endured relentless and pagan attacks like a warrior. We need a warrior as our next president."
The school had been on probation over questions about financial stability and business administration and plans to appeal the decision, according to a statement on the college's website.
"Of course we are disappointed in the decision," Caner said in the statement. "Immediately after receiving the phone call, we have taken immediate steps to challenge this ruling and stay the loss of accreditation."
Louisiana College was placed on probation for administrative issues after former president Joe Aguillard stepped down from the presidency amid accusations of financial and administrative misconduct.
"I'm disappointed with the decision, but it does give us a good opportunity to, as we say, get our house in order in advance of the arrival of the new president," Argile Smith, interim president at the college, told The Town Talk.
The Louisiana College board of trustees had reportedly asked President Joe Aguillard to resign. It was the latest move in a tussle over claims that Aguillard misappropriated funds and lied to administrators and trustees, which mushroomed into a lawsuit over financial and administrative misconduct. At the time, Aguillard told his senior leadership team he has no plans to step down, The Town Talk reports.
Trustees voted to designate Aguillard "president emeritus" and grant him a tenured professorship in the graduate teacher education program, the Baptist Standard reports. Argile Smith, the college's executive vice president, is filling a one-year interim presidency, the Shreveport Timesreports.
Last February, the 1,300-student Louisiana Baptist Convention college in Pineville became the latest signpost in the Southern Baptist debate over Calvinism after it decided not to renew the contracts of three faculty members and a personal column from Aguillard prompted speculation that he intended to purge more Calvinist faculty.
Shorter University moved from warning status to full accreditation after undergoing scrutiny for questions about student-teacher ratio.
One-third of the institution's faculty exited the school en masse over a new lifestyle pledge was introduced in 2012. Three dozen of the school's 100 faculty members resigned in protest over the personal lifestyle statement prohibitiing homosexuality, premarital sex, and public drinking, Religion News Service reported.
CT previously reported on faculty upsets over statements of faith and doctrinal beliefs at schools including Bryan College and Cedarville University. CT has also reported on higher education broadly and on tensions among Southern Baptists regarding Calvinism.
[Correction: Brewton-Parker College remains accredited (though on probation) until the commission rules on its appeal between Aug 18-20.]