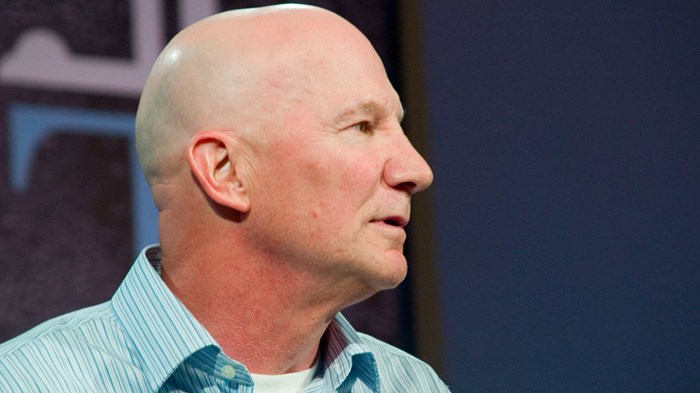 Image: James Thompson/Flickr
C. J. Mahaney has finally broken his two-year silence about a controversial civil lawsuit (dismissed last May, but being appealed next month) alleging that his Sovereign Grace Ministries (SGM) covered up the abuse of children.
"Many have urged me to respond publicly and address the accusations against me," said Mahaney in a statement released on the blog of his current church, Sovereign Grace Church of Louisville. "These pleas have only intensified over the last week in light of reports of testimony in a recent trial.
Mahaney resigned from The Gospel Coalition (TGC) last weekend in the wake of the criminal conviction of a former youth leader who abused three boys at SGM's flagship, Covenant Life Church (CLC), while Mahaney was lead pastor. On Wednesday, TGC founders Tim Keller and Don Carson gave their explanation of Mahaney's resignation, as well as that of Joshua Harris, CLC's pastor after Mahaney, from TGC's then 50-person council. (They also explained TGC's recent request for Tullian Tchividjian to remove his blog from the Reformed network. Subsequent to the removal request, Tchividjian has publicly criticized how TGC members have responded to the allegations against Mahaney and SGM.)
"I look forward to the day when I can speak freely," said Mahaney. "For now, the simple and extraordinarily unsatisfying reality—for myself and others—is that in the face of an ongoing civil lawsuit, I simply cannot speak publicly to the specifics of these events.
"Even with those constraints, however, let me be clear about this: I have never conspired to protect a child predator," Mahaney continued, "and I also deny all the claims made against me in the civil suit."
The civil suit was dismissed by a Maryland judge in May 2013 because the statute of limitations had expired for most of the plaintiffs (while others filed suit in the wrong state, according to the judge). The dismissal has been appealed, with oral arguments expected in early June.
Mahaney concludes by expressing his grief for abuse victims and his sadness over public speculation surrounding the lawsuit:
I am deeply grieved for those who suffered abuse while part of Covenant Life Church, as well as those beyond the church who were abused—and I continue to pray for justice to be served on their behalf and for God's healing grace in their lives. I'm saddened, too, by the confusion and damage that has resulted from public comments and speculation about these events. Still, my trust remains in the Lord, who comforts the brokenhearted and promises in his justice and in his time to right every wrong.
However, public speculation will likely continue. Brent Detwiler, a former SGM leader who has been highly critical of how TGC leaders and others have treated the lawsuit's allegations, responds that Mahaney's statement "is contrary to ALL the evidence in my opinion and in my possession."
SGM's past statements on the lawsuit can be found here.
CT has covered the ongoing debate over the civil lawsuit and how prominent pastors connected to Mahaney have responded.
[Photo courtesy of James Thompson - Flickr]