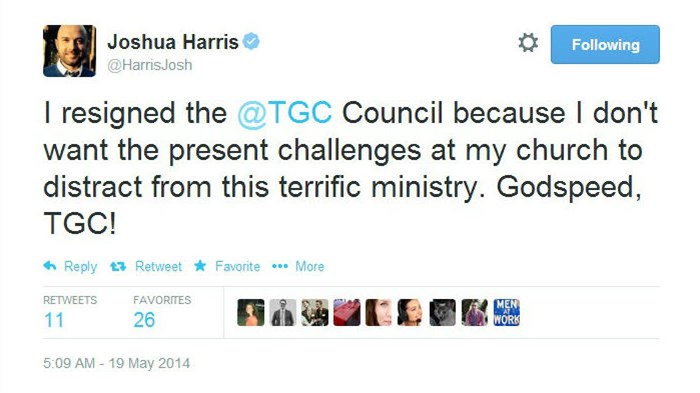 Image: Twitter screenshot
Update (July 3): The Southern Baptist Theological Seminary (SBTS) has severed ties with the pastors college of Sovereign Grace Ministries, ending a nearly two-year relationship between the two organizations.
James A. Smith, chief spokesman of the seminary, said SBTS maintains a number of "articulation agreements" with organizations that do not qualify for accreditation. These agreements allow pastors and students to transfer credit hours into the SBTS program, but "in no way amend or abridge any student's necessary prerequisites for admission," according to Smith.
Smith told CT in a statement: "In May, Southern Seminary's academic administration notified the Sovereign Grace Pastors College leadership that the seminary's articulation agreement with the college had been terminated."
The Associated Baptist Press and the Wartburg Watch report more details.
-----
Update (July 2): For the second time, the Maryland Court of Special Appeals dismissed a civil ...
1