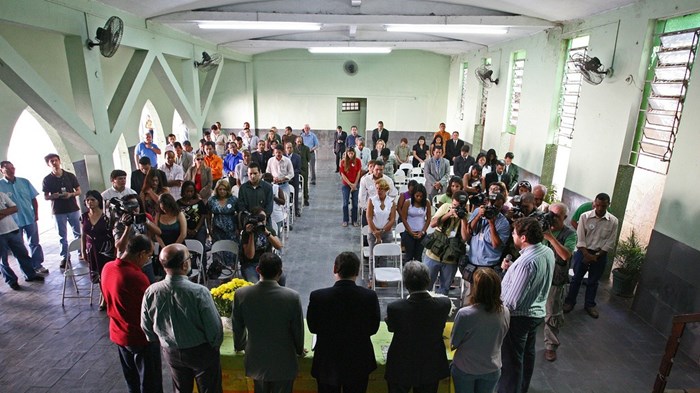 Image: Gabeira 43/Flickr
The latest data not only show that Protestants are remarkably ascendent throughout the longtime Catholic stronghold of Latin America. The Pew Research Center also offers a window into who evangelizes most, which millennials pray and attend church most often, and just how charismatic Pentecostals actually are, among other findings.
Based on 30,000 face-to-face interviews in 18 nations (plus one US territory, Puerto Rico), here are some highlights of what the region's Protestants believe and practice:
In most countries, roughly 1 in 3 Protestants "share their faith with others" weekly. Most likely to evangelize [per chart below]: Guatemalans (53 percent), Salvadorans (45 percent), and Brazilians (43 percent). Least likely to evangelize: Argentines (18 percent), Chileans (21 percent), and Uruguayans (25 percent). "Evangelization efforts by Protestant churches seem to be having an impact," Pew notes. "Across Latin America, more than half of those who have switched from the Catholic Church to Protestantism say their new church reached out to them."
1