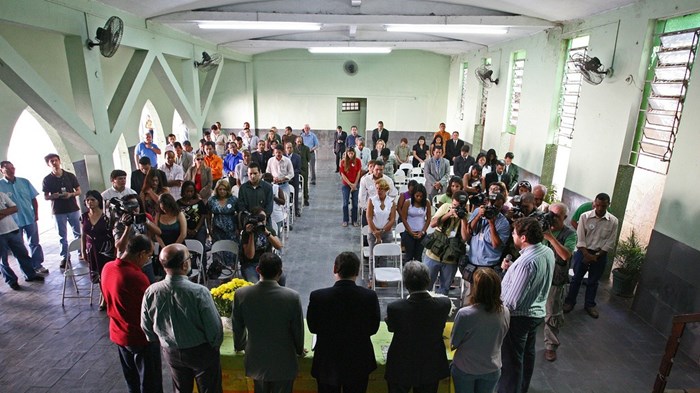 Image: Gabeira 43/Flickr
The latest data not only show that Protestants are remarkably ascendent throughout the longtime Catholic stronghold of Latin America. The Pew Research Center also offers a window into who evangelizes most, which millennials pray and attend church most often, and just how charismatic Pentecostals actually are, among other findings.
Based on 30,000 face-to-face interviews in 18 nations (plus one US territory, Puerto Rico), here are some highlights of what the region's Protestants believe and practice: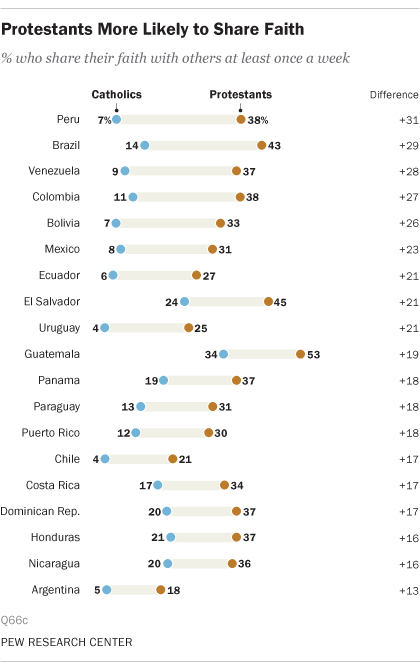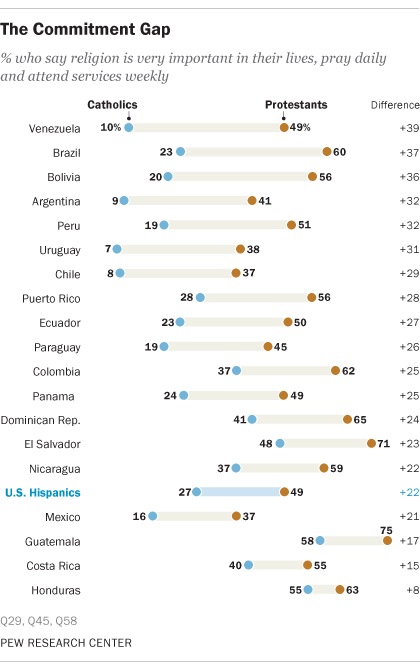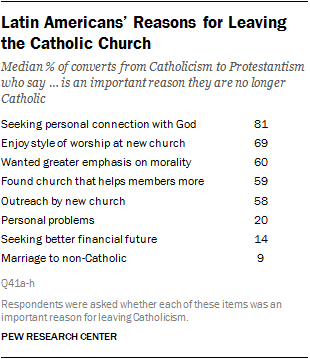 When Chilean research group Latinobarómetro asked Protestants to self-report their religiosity for an April report, researchers found that Brazilians (85 percent), Salvadorans (78 percent), Guatemalans (78 percent), and Paraguayans (77 percent) reported the highest levels of religious practice. Protestants in Chile (40 percent) and Costa Rica (55 percent) reported the lowest.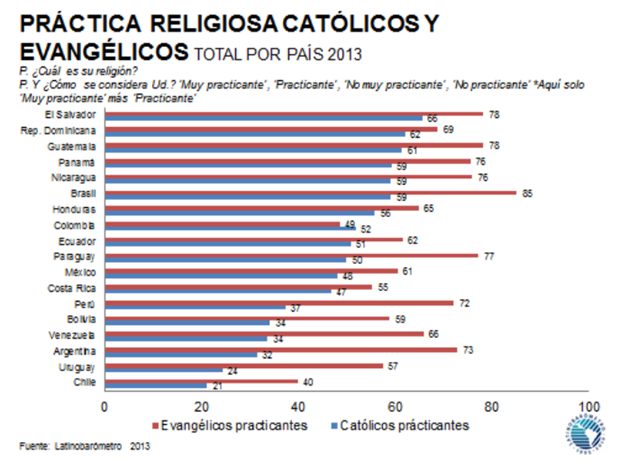 Last week, CT noted how Pew's latest research finds that Protestants are converting Catholics in Latin America at record rates. CT first reported Protestants' ascendency in Latin America in a 1992 cover story, and examined in 2009 whether the rapidly growing church was on the right track.
[Photo courtesy of Gabeira 43 - Flickr]