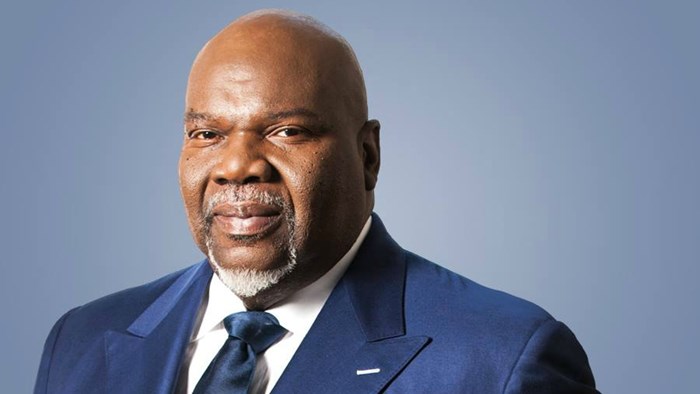 Image: T.D. Jakes Ministries / Facebook
A new remix from rappers Jeezy and Kendrick Lamar opens with another voice: the familiar preaching cadence of megachurch pastor T. D. Jakes.
Jakes's Dallas-based ministry announced last week they will go after the song's creators for using the sermon excerpt without permission:
The "Holy Ghost" remix by Jeezy featuring Kendrick Lamar was produced without the knowledge or consent of T.D. Jakes, TDJ Enterprises, Dexterity Music, or its associated companies. We are taking the necessary legal actions to stop the unauthorized use of T.D. Jakes' intellectual property.
The song comes from Jeezy's album Seen It All: The Autobiography, which debuted at No. 2 on the Billboard charts earlier this month.
Despite the title, "Holy Ghost" includes explicit language and references to drug dealing, criminal activity, and betrayal. The song's hook begins, "Please Lord forgive him, you know he got that thug in him." Jeezy performed ...
1