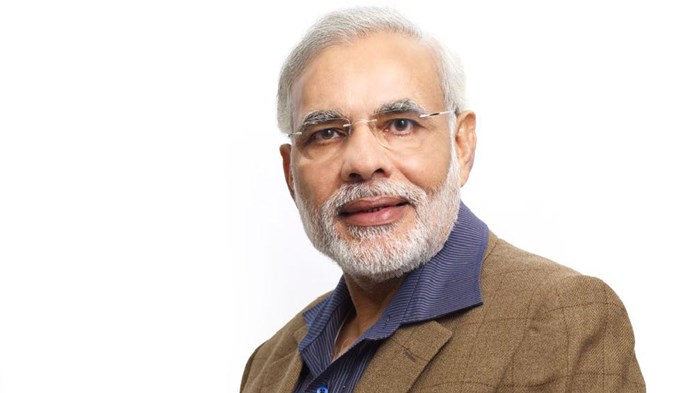 Image: Global Panorama/Flickr
Today the only person ever banned by the United States because of alleged religious freedom violations—India's newly-elected prime minister, Narendra Modi—will begin a four-day tour on American shores.
After Modi failed to prevent the riot deaths of 1,000 Muslims in 2002 while he was chief minister of the western state of Gujarat, the State Department leaned on a little-known provision in the International Religious Freedom Act that says foreign officials responsible for "severe violations of religious freedom" shouldn't be admitted to America. The Wall Street Journal offers more details.
The visa restriction might have been permanent, but this summer Modi was elected to the most powerful political position in India. He'll meet with President Obama and major business corporations during his visit from September 26-30. One American legal group filed suit against Modi this week, though the move is largely seen as symbolic, reports Reuters.
Back in India, Christian leaders are preparing to protest Modi as soon as he returns. In Modi's first 100 days of office, there have been more than 600 attacks on non-Hindus, according to World Watch Monitor. About 4,000 Christians were attacked in 200 major incidents in 2013, according to the Catholic-Christian Secular Forum in Mumbai. India is No. 28 on Open Doors' 2014 World Watch List.
More than a dozen village councils have banned non-Hindu religious activities, and more than 50 have banished non-Hindu missionaries. An entire extended family (some 70 people) appears to have reconverted from Christianity to Hinduism, with their story being used to intimidate others. Likewise, Muslims have faced a smear campaign called "Love Jihad," which accuses Muslim men of seducing and marrying Hindu women in order to convert them to Islam.
Hindu nationalist groups like Rashtriya Swayamsevak Sangh (RSS), backed by Modi's Bharatiya Janata Party (BJP), are calling for a single-faith country, and are behind many of the attacks, claim religious freedom watchdogs.
"Just as those who stay in England are English, those who stay in Germany are German, and those in U.S. are Americans, all those who stay in Hindustan are Hindus," RSS chief Mohan Bhagwat said in August.
John Dayal, secretary general of the All India Christian Council, reflects on the "recent rash" of religious freedom violations, and how Indian churches are "seeking a dialogue" with Modi. Skeptical of Modi's desire for a 10-year moratorium on sectarian violence, Dayal states:
The Christian leadership has expressed alarm at the sharp rise in hate campaigns by the [RSS]'s political and cultural organisations. This threat of purging Christians from villages extends from Chhattisgarh and Madhya Pradesh to now Uttar Pradesh, to the borders of the national capital of New Delhi. Condemning the threat of Shuddhhikaran, [purification], they say it in real terms means forcible conversion to Hinduism.
Even though violations of religious freedom have picked up pace, many Indian Christians are waiting for Modi to respond before speaking out against him.
"Christians that I am in contact with want to give Modi the benefit of the doubt and see how he governs," Open Doors USA President David Curry told World magazine. "I don't think they are necessarily jumping to the conclusion that he is behind this or will impose restrictions on them."
Modi has avoided inflammatory public statements on religion, but did warn off al-Quaida by telling CNN this week that "Indian Muslims will live for India. They will die for India."
CT examined Christian reaction to Modi's election this spring, and noted when his visa was denied. CT also covered a new election strategy by Dalit Christians, and found some good news in India's most persecuting state.
CT has also noted the BJP's rise, fall, and rise again in Indian politics. An election in 2001 rattled the BJP somewhat, and CT reported that a subsequent defeat in 2004 "sent shock waves across the nation." That significant defeat came after the BJP introduced an anti-conversion law to prevent conversion among Dalits, the lowest members of Indian society, without the approval of India's parliament.
But even as the BJP consolidated its state-level power in 2005, CT reported that increased violence and repression wasn't stopping church growth.
Violence against Indian Christians reached its worst point in 2008 in the southeastern state of Orissa, following the assassination of Hindu leader Laxmanananda. However, Christians were encouraged when the BJP lost control of Orissa in 2009, as well as lost control of Karnataka in 2013.
[Photo courtesy of Global Panorama - Flickr]