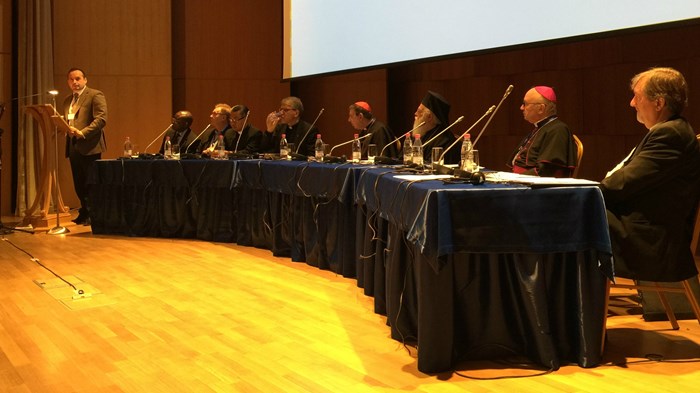 Image: BQ
2015 was a year filled with apologies.
Pope Francis offered them to both the Waldensians and the Pentecostals for past Catholic persecution of Protestants. Matt Chandler's Acts 29 megachurch asked a former member for forgiveness after wrongly subjecting her to church discipline. Bob Jones University said it was sorry for failing sex abuse victims. Turkish Christians asked forgiveness 100 years after the Armenian genocide. Pastor Kong Hee bowed three times after his conviction for siphoning millions from his Singapore megachurch. And Creflo Dollar's board apologized for seeking $60 million to replace his private plane.
But the most significant mea culpa came in Albania from 145 representatives of "virtually all Christian confessions," who said they were sorry for having abused each other.
"We repent of having at times persecuted each other and other religious communities in history, and ask forgiveness from each other and pray for new ways of following Christ together," wrote the group, comprised of delegates from the World Evangelical Alliance (WEA), the Pentecostal World Fellowship, the Vatican, and the World Council of Churches.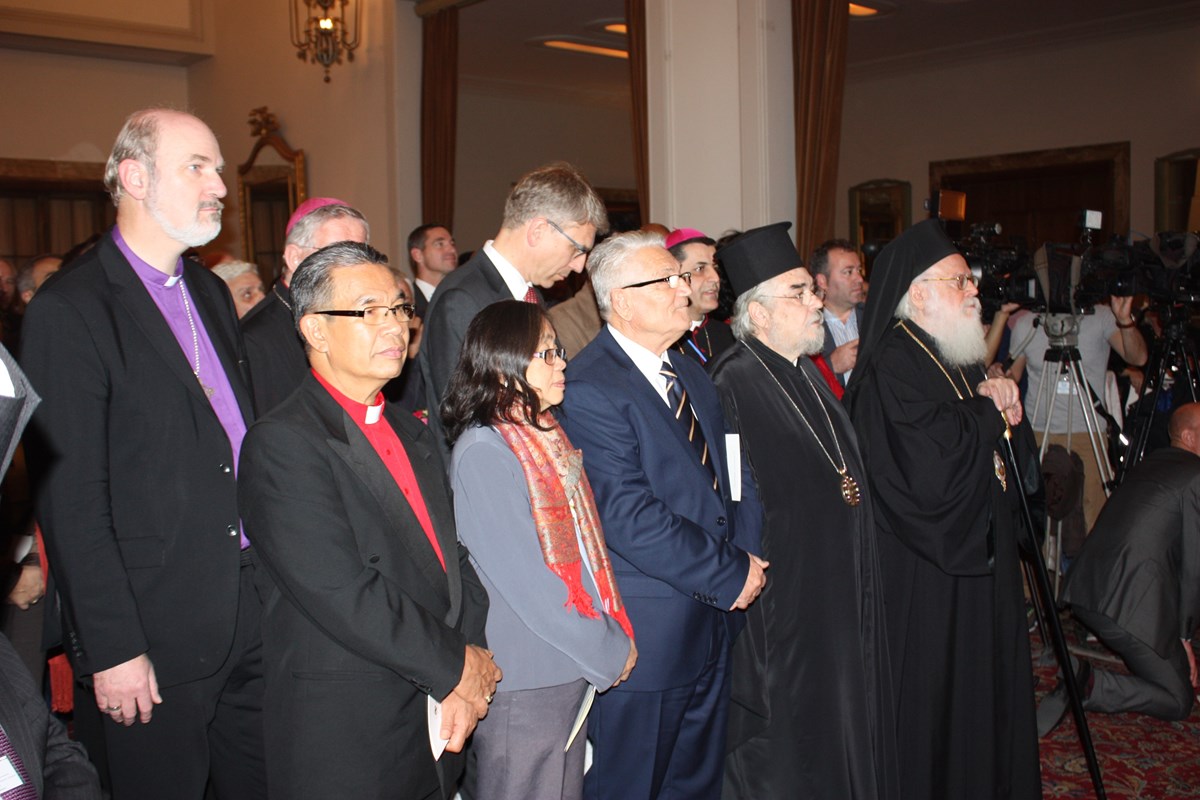 Image: BQ
The delegates, who represented more than two billion Christians, gathered in the Albanian capital of Tirana last month under the organization of the Global Christian Forum. The conference was a response to the growing global "discrimination, persecution, and violence" against Christians, and was held in a country where, several decades ago, the government wiped out churches and other places of worship.
"It was an astounding admission," wrote WEA global ambassador Brian Stiller.
"We had not planned to discuss the question of Christians discriminating against and persecuting Christians, even though it came up in the discussions from the very beginning," the WEA's theological commission chair, Thomas Schirrmacher, stated in a press release. "But then the heads of the delegation of the Catholic Church proposed that any call to stop persecution of Christian should mention first that also Christians in history have persecuted other religions and other churches."
They were perhaps taking their cue from Pope Francis, who apologized in July for Catholic abuse of Waldensians, often called the first evangelicals. Later, Francis called for Catholics and Lutherans to seek forgiveness of each other for atrocities committed in "the scandal of division."
The Pentecostals, who received their own apology from the pope last year, had a response.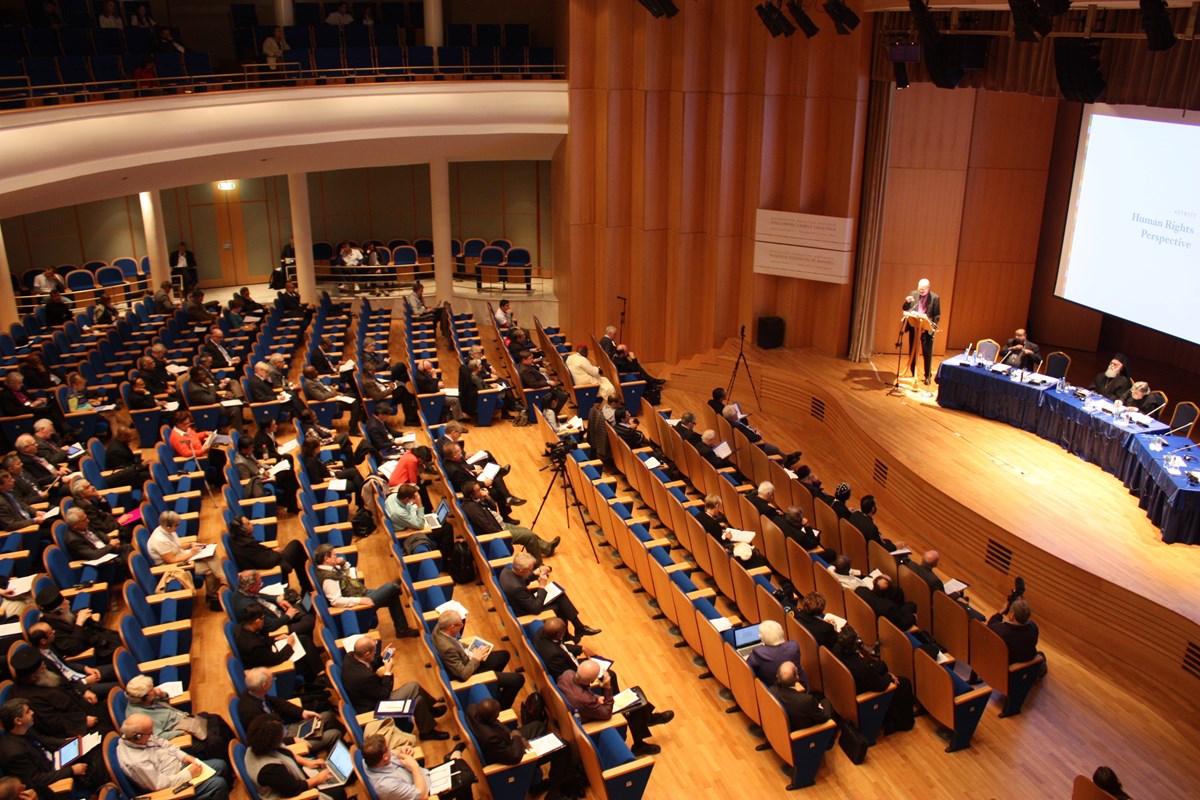 Image: BQ
"David Wells of the World Pentecostal Fellowship confessed that too often evangelicals did not understand or appreciate historical churches, their centuries-old stand for Christ, and their presence in countries in which their witness and pastoral ministry has been dominant," Stiller wrote.
While Catholics or Orthodox Christians have marginalized evangelicals and refused them permission to buy land or hold weddings, evangelicals acted as if the historic churches knew little about the gospel and were in need of conversion, he wrote.
But under growing pressure from radical Islam, those differences seem small, he said.
"The theological culture of our meeting was deeply biblical, resting comfortably within an attachment to Jesus, his death and resurrection," he wrote. "As a colleague noted, "When you are dealing with persecution and martyrdom, liberal theology simply doesn't find its place at this table. Who would choose to die for Jesus if you aren't sure He is the Son of God or if you are uncertain of His resurrection?"
The mutual apologizing was "a crucial achievement," the WEA's human rights advisor, Thomas Johnson, stated in a press release. "Christians who may have once persecuted each other now pledged to treat each other like brothers and sisters in the faith."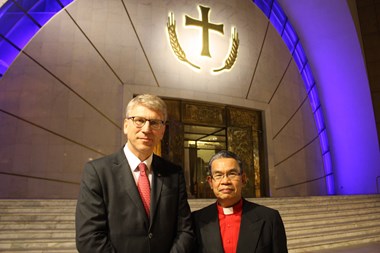 Image: BQ
The WEA plans to "help and train our people to overcome prejudices against other Christian traditions and not to confuse things from the past with present realities," secretary general Efraim Tendero said. That includes appointing evangelical ambassadors to other Christian communities to improve relations and cooperating with non-evangelical Christians in research and educational organizations.
"We are glad that repentance for persecuting each other is part of our message," he said. "We see the importance of healing memories wherever this has happened."