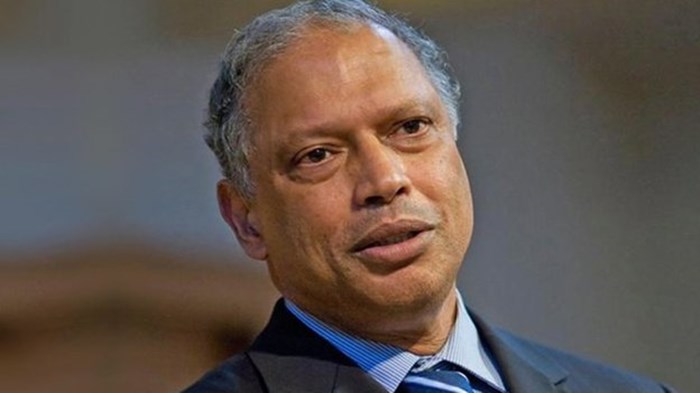 The founder and director of one of the world's largest advocates for persecuted Christians has resigned after being convicted of sexually assaulting a woman in his office on Valentine's Day last year.
Trustees of Barnabas Aid International were "saddened" by Monday's verdict by a British jury against Patrick Sookhdeo, who had disputed the charges. The board told CT: "Whilst [he] would have been able to continue as a trustee ... he has asked to resign from this post and the board has accepted his resignation."
The Western Daily Press first reported the conviction, which was picked up by the BBC.
Sookhdeo, a married 67-year-old, founded the Barnabas Fund, a United Kingdom-based charity which focuses primarily on supporting Christians living in the Muslim world. He currently serves as international director of Barnabas Aid International, which encompasses the United States-based Barnabas Aid. In 2013, the UK branch reported income of US$18.5 million (significantly larger than Open Doors, though behind Voice of the Martyrs).
Raised as a Muslim in Guyana, Sookhdeo converted to Christianity as a young person and has subsequently written over 20 books on Islam and advised the British military on Muslim culture and Iraq.
"You are a man with an exceptional background," Judge Peter Blair told Sookhdeo at his trial. But his assault left his victim "very distressed and made her unwell" and "the witness intimidation makes the matter that much more serious," the judge said.
The victim told the court that Sookhdeo placed his hands on the inside of her thigh, then later groped her breast. (The UK defines sexual assault as intentionally sexually touching another person who does not consent to the touching and where that individual does not "reasonably believe" that he or she or has offered consent.) Sookhdeo admitted that he touched the victim's breast, claiming it was an accident that occurred while pulling away from a hug.
According to the Western Daily Press, the victim also claimed that Sookhdeo told her of his concern that women might accuse him of sexual assault after reading something about that in the media. He asked if she was aware of the impact a sexual assault claim would have on a career and said that it would ruin his, she said.
After Sookhdeo was first accused, the Barnabas Fund investigated and "expressed 'full support' for [him] after internal inquiry did not uphold allegations," noted the Church Times.
After his reinstatement, Sookhdeo frightened two witnesses, the attorney for the prosecution told the court. "It would seem this meeting was an 'I'm back' kind of affair, but to others, they were intimidated by the manipulative language he was using," the attorney told the court.
Sookhdeo denied the charges but was convicted of one account of sexual assault and two counts of intimidating a witness. He was ordered to pay attorney costs of £3,500 pounds ($5,400) and will be restricted to a 16-hour curfew for three months. The charges were the lightest possible, said David Virtue, editor of Virtue Online, a news and commentary website from a conservative perspective.
The international board plans to review Sookhdeo's situation in May. "During the next three months, he will be considering his future but has agreed to be available in his personal capacity if requested," the board told CT. "His curfew prevents him from travelling overseas during this time, so he has had to decline to attend certain engagements."
"Our work to support suffering Christians is in no way impacted," Julian Dobbs, a board member for Barnabas Aid USA, told CT. "The important thing to note is that the work of Barnabas Fund remains strong. We're involved in over 60 countries around the world. The work is much bigger than one man." He emphasized that Sookhdeo was not placed on the sexual offenders register.
"He has never been employed by Barnabas Fund," Dobbs told CT. "He's the international director, and that's his official capacity. … I think the important thing to say is he's not involved in any capacity with Barnabas Fund UK. He's not a staff member of Barnabas Aid in the US. But he is the founder of the organization, and the organization has been greatly enriched by his ministry over the years."
"The work of the Fund is strong, and we want to say to people: We continue to support the suffering church," Dobbs told CT. "That really is the big story."
CT has previously covered Barnabas Fund's advocacy work, including its airlift of Christians out of Sudan and assistance in resettling Iraqi refugees.