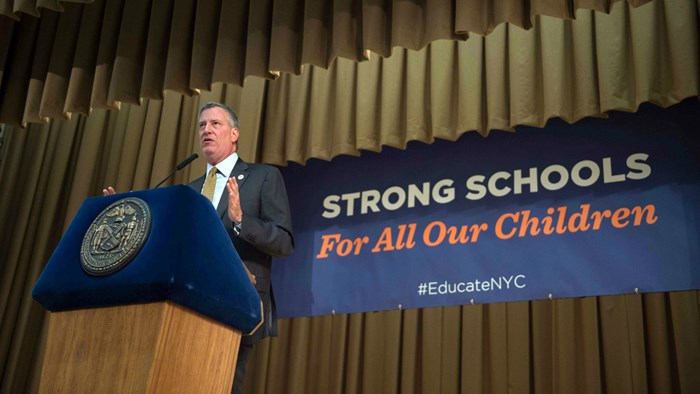 Image: NYC Mayor's Office / Flickr
Update (Feb. 2): In response to the NYC mayor's office, the lead church in question (Bronx Household of Faith) has also filed a brief, arguing that religious groups shouldn't be the only community groups barred from meeting in public schools.
"The Department did not need to open its facilities for after-hours nongovernmental uses, but it did. Now it must abide by constitutional rules forbidding express discrimination against religious expression and practices in otherwise permissible uses," the brief said.
"The city's arguments in defense of this policy cannot withstand constitutional scrutiny," Alliance Defending Freedom attorney Jordan Lorence added in a statement. "Evicting churches and the help they offer the people in their communities through their worship services in otherwise empty buildings on weekends helps no one. Violating the First Amendment, as New York City is doing, hurts everyone."
-----
When Bill de Blasio ...
1