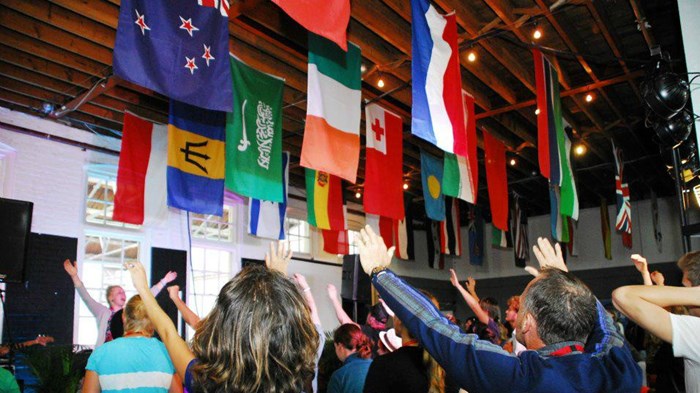 Image: YWAM Harpenden / Facebook
Hundreds of YWAM (Youth With A Mission) missionaries whose visas were suspended last month get to continue ministry work in England and Wales after government officials reinstated the organization's sponsorship status today.
In December, Britain suspended licenses for 300 YWAM missionaries and their families due to issues with the organization's sponsorship paperwork. Without the authorization to sponsor visas, YWAM would have been forced to send the missionaries home as soon as April, cutting its presence in the two countries in half.
"We are extremely grateful for this positive outcome, but admit that we have had to learn several hard lessons about our internal processes and our approach to record keeping," YWAM stated.
The UK Visas & Immigration office discovered errors in YWAM paperwork following an audit last September. While the missions organization said it immediately submitted a corrective action plan to the government, the office warned that YWAM could be downgraded, limited in its visa sponsorship capacity, or lose its license over the errors. On December 23, YWAM learned that its license had been suspended for 20 business days. The missionary organization, which has operated in the UK for more than 40 years, released a statement Tuesday praising God for the resolution to its visa issue and thanking supporters for their encouragement.
Mark Vening, a missionary at YWAM's Wrexham office, told CT earlier this month that immigration concerns might have affected their audit. "The British government has said they want to reduce immigration by one third. So they are going to have to find organizations that currently have licenses and potentially take them away in order to meet that target," said Vening. "We wonder whether or not faith-based organizations are providing perhaps a soft target for that."
Other missionary organizations have also run into trouble with UK immigration law, so YWAM, under the auspices of Global Connections, a network of Christian agencies and churches, plans to meet with others with visa programs to discuss their experience and build up better relations between faith groups and the government.
In 2014, British immigration officials revoked Wycliffe Bible Translators' sponsorship license. (The organization later told Third Sector that the decision had had little effect on its work.)
After an immigration inspection last May, UK evangelism group Nations Trust had its license downgraded, preventing the organization from issuing new visas but allowing it to continue to sponsor existing employees. Nations paid for a three-month, $2,200 "Action Plan" through the UKVI over the summer, passed another inspection in October, and had its license reinstated in December, its website confirmed earlier this month.
In 2009, CT reported that the UK's adoption of a point-based immigration system, designed to bolster homeland security and regulate the labor force, had instead confused many Christian ministries about how to properly designate their employees. It even led to US singer Don Francisco's deportation.
"Some of the problems we have seen are due to churches not being fully aware of their new responsibilities, while on other occasions, immigration officials have wrongly banned people from the country because they haven't understood their own rules," the Evangelical Alliance United Kingdom's Daniel Webster told CT at the time.
A 2010 CT cover story examined how YWAM, on its 50th anniversary, had deployed more than 4 million workers in 240 countries.
[Image courtesy of YWAM Harpenden Facebook page]