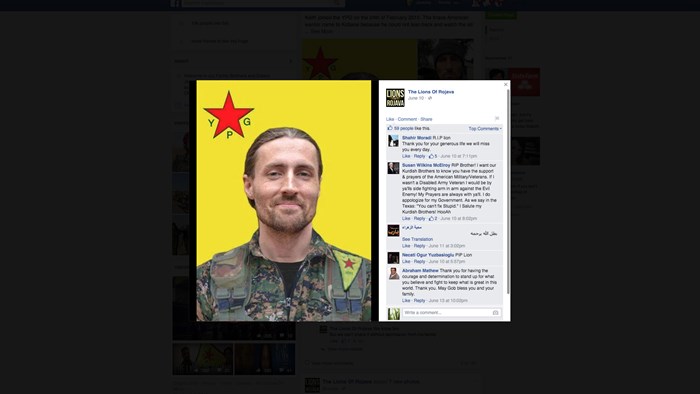 Image: Lions of Rojava / Facebook
The first American volunteer to die fighting ISIS in defense of persecuted Syrian and Iraqi Christians will be laid to rest Wednesday.
Keith Broomfield, 36, had been in Syria for four months with the secular Kurdish People's Protection Units. On June 3, he was killed during a skirmish with ISIS fighters near Kobani, a city in northern Syria.
Broomfield felt "led by the Lord" to enter the fight despite his lack of military training, his father told CBS.
"He turned his life over to the Lord and he decided this was God's will and God wanted him to do it," his mother told NBC.
"I'm here to do what I can," Broomfield said in an earlier video. "With everything that's been going on, it seems like the right thing to do."
According to his obituary, Broomfield died "fighting in defense of those being persecuted for their Christian faith. His heart was for the protection of the innocence of Kurdish women and children."
His ...
1