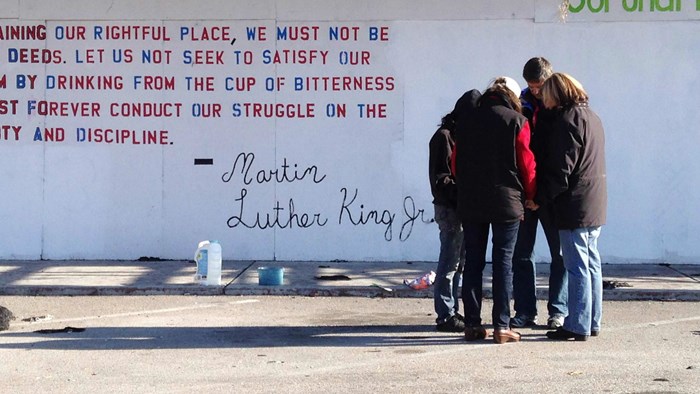 Image: Courtesy of BGEA
Franklin Graham had some blunt advice on Facebook for those worried about police shootings that have claimed the lives of unarmed black men in places like Ferguson, Missouri.
Obey the police, or else.
"Listen up—Blacks, Whites, Latinos, and everybody else," Graham wrote on March 12. "Most police shootings can be avoided. It comes down to respect for authority and obedience. If a police officer tells you to stop, you stop. If a police officer tells you to put your hands in the air, you put your hands in the air."
Graham, who is president of both the Billy Graham Evangelistic Association (BGEA) and Samaritan's Purse, cited Hebrew 13:17 to make his point. The Bible, he said, tells people to submit to those in authority and that includes the police.
"It's as simple as that," he wrote. "Even if you think the police officer is wrong—YOU OBEY."
Nearly 200,000 signaled their support of Graham by liking his post, ...
1