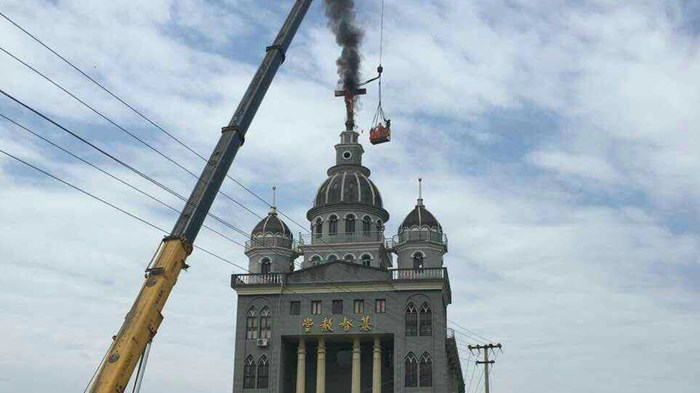 Image: Courtesy of China Aid
[Updated with China draft law and NYT report]
Days after at least a dozen crosses were forcibly removed from churches, China formally protested a United States report on its lack of religious freedom. Now a proposal has surfaced to ban crosses entirely from the rooftops of churches in Zhejiang, one of China's most Christian provinces.
In March, a Chinese bishop reported that the government was finally halting a campaign which has removed hundreds of crosses from "China's Jerusalem," the coastal city of Wenzhou. (An interactive timeline was produced by Christian Solidarity Worldwide.)
But stories of more removals continued to surface. The Chinese government now says it won't stop the campaign until 2016, according to China Aid, which has closely tracked the "Three Rectifications and One Demolition" campaign.
In fact, officials have proposed a new rule that would prevent future crosses from topping churches. According to the Associated Press:
A ...
1