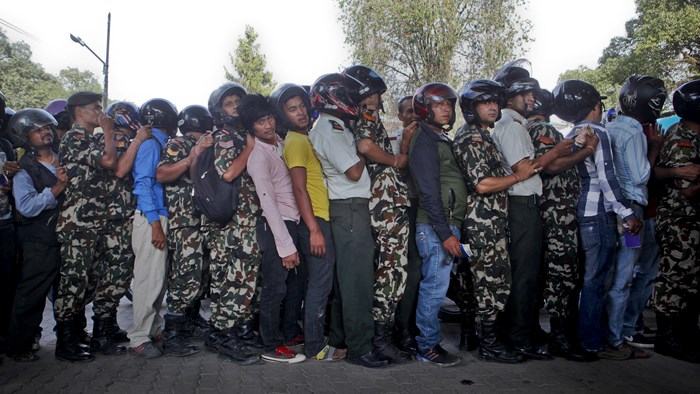 Image: Niranjan Shrestha / Associated Press
In the weeks since Nepal officially dashed the desire of many citizens to return to being a Hindu nation, attendance at its Christian churches has plummeted. Not for a lack of faith, but a lack of fuel.
After nearly a decade of debate, the former Hindu kingdom adopted a new constitution in September that declares the Himalayan nation to be a secular state. In response, India—Nepal's top trading partner—cut off fuel from its neighbor, claiming that the new document hurts the political representation of minority groups.
The embargo has curtailed travel for many Nepalis, including its Christian minority. AsiaNews reports that some churches have seen attendance drop by 50 percent.
"Every year, hundreds of non-believers visit Nepal's churches because they want to convert," CB Gahatraj, general secretary of the National Christian Federation, told AsiaNews. "These people want to learn about the culture and life of the Christian community before ...
1