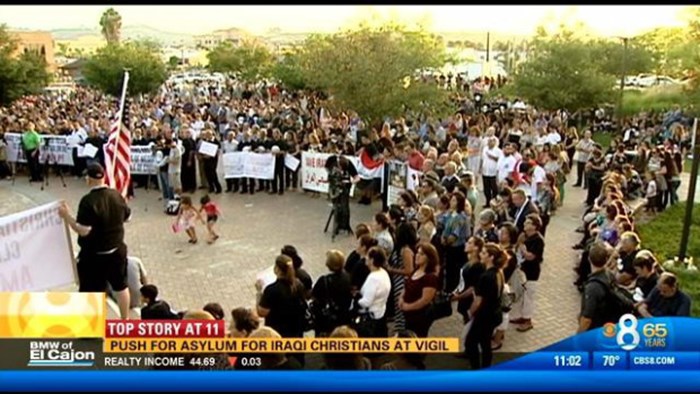 Image: Screen Shot CBS8.com
A federal immigration judge has ordered 15 Iraqi Chaldean Christians deported for immigration fraud.
The Chaldeans have been held for more than six months in detention by Homeland Security. They were arrested earlier this year for using false documents to enter the United States from Mexico, according to the San Diego Union-Tribune.
Five other Iraqi Christians will be tried for immigration fraud. Seven detainees have already been deported.
The Iraqi Christians told US officials that they were fleeing persecution at home. However, most had already been granted safe haven by Germany, Sweden and other European countries before coming to America.
"Asylum is for emergencies only," Ginger Jacobs, a San Diego attorney, told the Union-Tribune. "There are many, many people fleeing Iraq for bona fide emergency reasons. But if somebody is able to live as a citizen in a country like Germany or the United Kingdom or Australia, then they don't necessarily deserve an ...
1