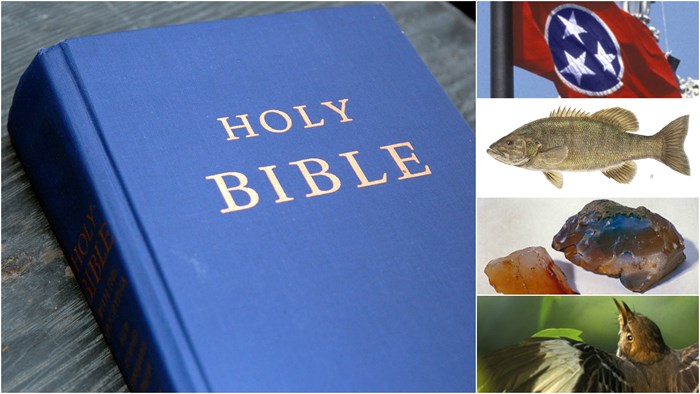 Image: Steve Snodgrass / Flickr | TN.gov
Tennessee's bid to become the first American state to make the Bible its official book came to an end today, after lawmakers failed to override the governor's veto.
The bill acknowledged the Bible's "historical and cultural" importance to the Volunteer State, including economically: "… printing the Bible is a multimillion-dollar industry for the state with many top Bible publishers headquartered in Nashville, including Thomas Nelson, Gideons International, and United Methodist Publishing House."
The state House and Senate passed the motion, but Governor Bill Haslam vetoed it last week. After nearly two hours of discussion on Wednesday, representatives failed to amass enough votes to override him.
Haslam, who is a Christian, explained that not only would the bill violate the establishment clause of the First Amendment, but that it "trivializes the Bible, which I believe is a sacred text."
"If we believe that the Bible is the ...
1