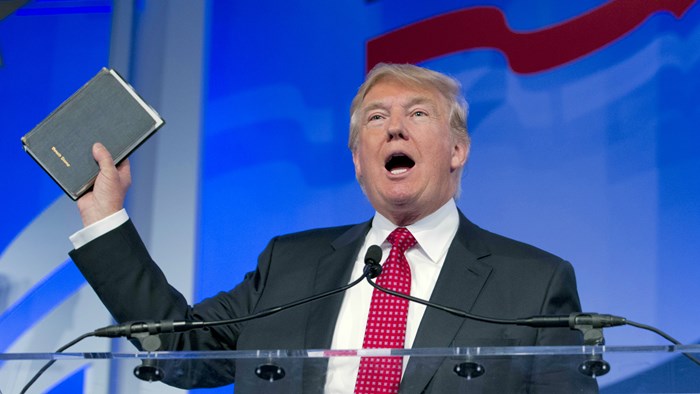 Image: Jose Luis Magana / AP
Starting Sunday, the entire Bible will be read aloud in 90 hours on Capitol Hill. Hundreds will make their way to the 27th annual reading at the US Capitol, where 100 English and foreign language versions of the Bible will be available.
Former presidential candidate Ben Carson recently told reporter Rita Cosby that his advice to Republican frontrunner Donald Trump on handling his temper was to "read the Bible and pray and learn how to put yourself in other peoples' shoes." (Trump recently said his favorite Bible verse is "an eye for an eye.")
But not even regular Bible reading could make Trump and other presidential contenders more civil, believe 44 percent of Americans.
That's an increase from 40 percent last year, according to the 2016 State of the Bible report from the American Bible Society (ABS), conducted by Barna Group.
Only 51 percent of Americans said politics would be more civil if politicians read the Bible regularly, down from 56 percent last ...
1