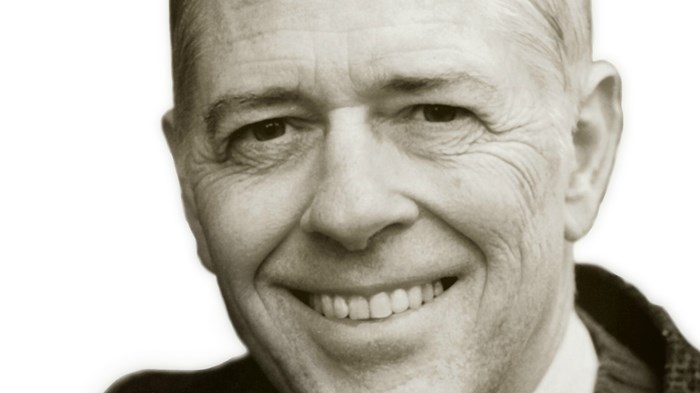 The "orthodox, ecumenical evangelical" Thomas C. Oden—a Methodist whose deep commitment to classical Christianity defined his life's work—died Thursday at age 85.
Oden's vast body of theological writings includes his Systematic Theology anthology, four volumes on John Wesley, dozens of Bible commentaries, and the pages of Christianity Today, where he served as executive editor alongside J. I. Packer and Timothy George.
His scholarship on the church fathers led to his surprising mid-life shift from liberal Protestantism to evangelicalism, as recounted in his 2014 memoir, A Change of Heart.
"The heart of my story is that the first part of 40 years of my life, I was way, way out there on a path that I had to go on in order to come back like the prodigal son to the father," Oden told Al Mohler, president of Southern Baptist Theological Seminary, in a 2015 interview. "But eventually I did and by my 40th year, I became deeply invested in listening carefully to the classical Christian consensus … of the ancient Christian writers and their interpretation of Scripture."
"Tom is now with the early saints whose lives and teachings he studied so closely," said Institute on Religion & Democracy president Mark Tooley, who called him "a dear friend and counselor, a brilliant and cheerful warrior for good causes, irreplaceable."
"What a loss to us all is the death of [Oden]. He is a hero of orthodox conviction," tweeted Russell Moore, president of the Ethics and Religious Liberty Commission.
A graduate of Southern Methodist University (SMU) and his native University of Oklahoma, Oden was professor emeritus at Drew University, a United Methodist-affiliated college in New Jersey. He taught at SMU and Phillips University earlier in his career. He used his Methodist roots as a bridge between Protestantism and Catholicism.
Fred Sanders, theology professor at Biola University, remembered Oden as a "paleo-orthodox champion of the classic, consensual Christian tradition."
Oden coined the term paleo-orthodox, explained here by Credo House's C. Michael Patton as:
This is the belief that the Christian faith can be found in the consensual beliefs of the church. This is a form of "consensual orthodoxy" (consensus fidelium). This search for consensus follows the dictum of Saint Vincent of L'rins: quod ubique, quod semper, quod ab omnibus, "that which was believed everywhere, always." Normally, according to Thomas Oden, who coined the term "paleo-orthodoxy," this consensual faith can be found in the first five centuries of the Christian church (Oden, Requiem: A Lament in Three Movements), before the "speculative scholasticism" of western Catholicism. The idea of theological progression is normally thought by strict adherents of Paleo-Orthodoxy as a post-enlightenment influenced methodology that should not be followed.
Oden was known for his leadership of the 29-volume Ancient Christian Commentary on Scripture (ACCS), as well as his passion for reviving attention to African theology.
"Tom Oden was unique among evangelical theologians," said Dan Reid, editorial director of IVP Academic, which paid tribute to Oden's prolific work:
Oden wrote and edited hundreds of books, articles, and essays and gave speeches on such topics as church and the world, church controversies, evangelicalism, Kierkegaard, the Methodist church, church discipline, John Wesley, postmodernism, and others. His first volume with InterVarsity Press was Two Worlds (1992), which discussed the dichotomy of perishing modernity and emerging postmodernity, and their impact on Christianity. He quickly followed this with the launch of the [ACCS] in 1998, forever changing the face of IVP's publishing program.
The ACCS's patristics exposition was praised by Packer as "badly needed for several centuries, and the whole Christian world should unite to thank those who are undertaking to fill the gap."
One of Oden's many former students, Joel Scandrett, director of the Robert E. Webber Center at the Trinity School for Ministry, said the theologian "passed on to me and generations of students his great love of the Triune God and the ancient legacy of patristic exegetical and trinitarian theology.
"His lifetime of work," said Scandrett, "reveals that Christians need to rely upon the wisdom of the historical church, particularly the early church, rather than exclusively on modern scholarship and theology."
Oden told CT in 1990 that he dreamed his epitaph would read: He made no new contribution to theology. He said:
In my dream I was extremely pleased, for I realized I was learning what Irenaeus meant when he warned us not to invent new doctrine. This was a great discovery for me. All my education up to this point had taught me that I must be compulsively creative. If I was to be a good theologian I had to go out and do something nobody else ever had done. The dream somehow said to me that this is not my responsibility, that my calling as a theologian could be fulfilled through obedience to apostolic tradition.
Oden leaves behind two children, as well as multiple grandchildren and great-grandchildren.