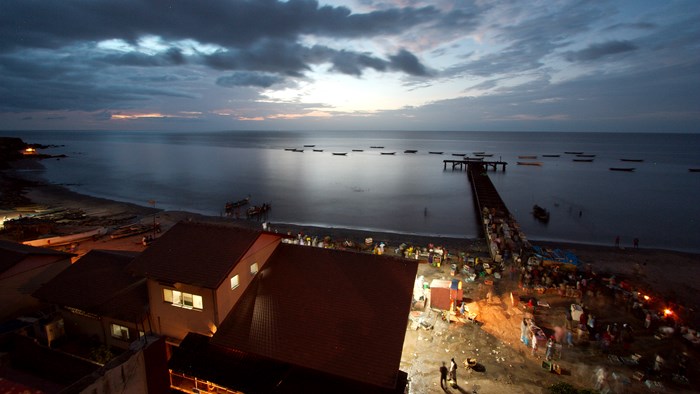 Image: Aussicht vom Hotelzimmer / Flickr
Today, the river nation of The Gambia is celebrating its 51st year of independence. Is it doing so as Africa's second official Islamic state?
"Accepting Allah's religion as your religion and as your way of life is not negotiable," said President Yahya Jammeh in December. He said declaring his country an Islamic state was "in line with the country's religious identity and values."
Pakistan, Iran, and fellow African nation Mauritania also identify themselves as Islamic states.
Gambia's opposition leader objected to the announcement, arguing that Gambia is a secular state, and a change must be constitutionally confirmed.
"You cannot make such a declaration without going through a referendum," said National Reconciliation Party leader Hamat Bah.
Newspaper editorials also called the declaration into question.
"This is an affront to the Constitution of the Gambia, which is based on secular traditions and does not entertain the establishment of any ...
1