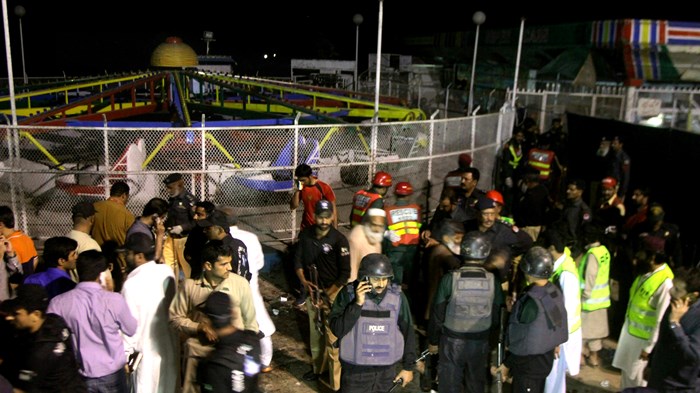 Image: K. M. Chuadary / AP
Update (Mar. 28): While a Pakistani Taliban faction claims it targeted Christians in Sunday's attack on the children's area of a major park in Lahore, a large number of non-Christians also died.
The final tally remains unclear, but approximately 14 of the victims were Christians while the majority have been identified as Muslims, according to the Associated Press (AP) as well asThe Washington Post. Morning Star News reports the Christian fatalities may be closer to 45.
At least 29 of the overall deaths were "children enjoying an Easter weekend outing," according to Reuters, while the number of people wounded has surpassed 300.
"Many of these are believed to be Christians as it is a common tradition for families to go to a local funfair to celebrate the birth of Christ after their Easter devotions," reports the British Pakistani Christian Association. It says 29 of the victims were Christians.
The Los Angeles Timesreports:
Peter Jacob, a Lahore-based Christian ...
1