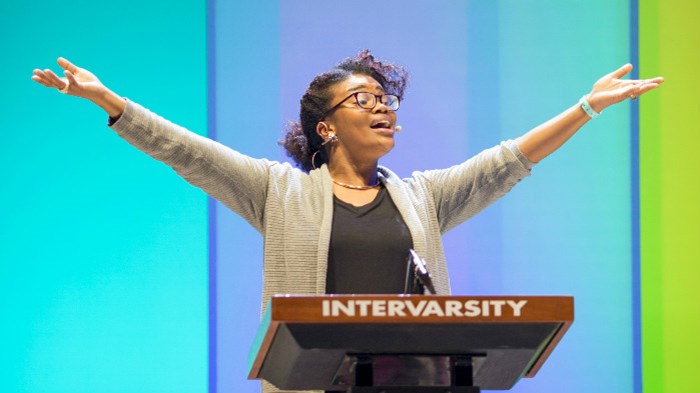 Image: InterVarsity Christian Fellowship photo by Jon Shumway
When 16,000 college students gathered at InterVarsity Christian Fellowship's latest Urbana conference to talk about missions, one of the main debates became how evangelicals should engage with the Black Lives Matter (BLM) movement.
In practice, they aren't engaging much at all. Evangelicals are among the least likely of religious groups to support BLM, and the most likely to hold conservative positions on race, according to new research from Barna Group.
There are exceptions: One of the latest additions to the BLM camp is pastor and author John Piper.
This past December, many were surprised when worship director and BLM activist Michelle Higgins took the stage at Urbana.
"Black Lives Matter is not a mission of hate. It is not a mission to bring about incredible anti-Christian values and reforms to the world," said Higgins, who directs worship and outreach at South City Church, a Presbyterian Church in America congregation in St. Louis, Missouri. "[BLM] is a movement ...
1