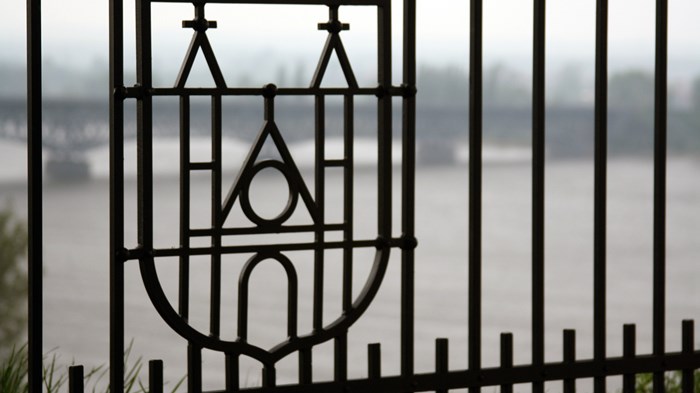 Child abuse is no longer the most common reason that churches go to court.
For more than a decade, sexual abuse of a minor was the No. 1 legal matter involving US congregations. It made up more than 1 in 9 of all church lawsuits, according to CT sister publication Church Law & Tax (CLT).
But last year, the top reason for church litigation became a different problem: property disputes. More churches went to court in 2016 due to their building itself rather than any abuse that occurred inside of it.
The CLT analysis—a review of state appellate and federal court rulings—found that 8.7 percent of church court cases last year addressed property related-issues, down from 10.2 percent in 2015. However, property cases still ranked as the new No. 1 reason because child sex abuse fell even more, down to 8.3 percent in 2016 from 11.7 percent in 2015.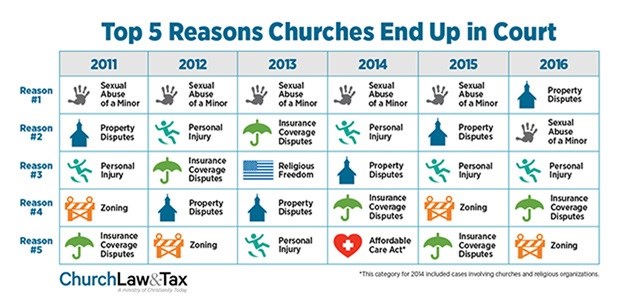 "There were fewer child abuse cases during 2016 than in prior years," said CLT senior editor Richard Hammar, an attorney and CPA specializing in legal issues for churches and clergy. "Child abuse claims are dropping, but it is impossible to say if this an anomaly or a consequence of better risk management."
The drop could be due to courts finally catching up with the backlog of lawsuits filed over past abuse.
"New suits are only likely to be for recent abuse situations—and heightened awareness in churches of the problem has hopefully reduced the number of new cases," said Howard Friedman, a law professor and church-state expert who runs Religion Clause.
His blog has tracked property fights between congregations and their government officials, their neighbors, or their own traditions, as churches split from their denominations.
Most property cases "seem to arise from factional disputes between conservative and progressive wings of congregations," said Friedman. "The increasingly divisive culture wars have moved into churches."
A Minnesota appeals court in April ruled that a local congregation could keep its church after leaving the Presbyterian Church (USA). Last year in California, a state appeals court ruled that the Episcopal Church still owned the property of a breakaway diocese that changed its name when it became Anglican.
Disputes over personal injury claims, insurance coverage, and zoning rounded out the top five types of cases. Together, these causes made up about a third of church cases last year.
CT previously covered the 2013 rankings, when child abuse represented 1 in 7 of all court cases involving churches.