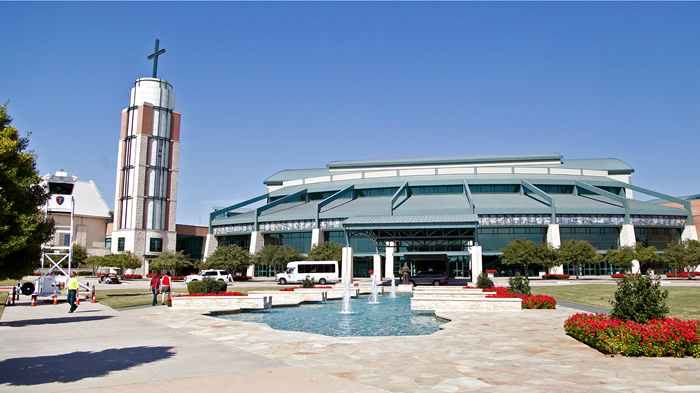 Image: Stewart F. House / Getty
A Dallas-area megachurch has decided to escrow Cooperative Program funds temporarily in order to evaluate future support of Southern Baptist Convention (SBC) causes.
At issue are what the congregation calls "various significant positions taken by the leadership of the Ethics and Religious Liberty Commission [ERLC] that do not reflect the beliefs and values of many in the Southern Baptist Convention," according to a statement the church released to Louisiana's Baptist Message.
Prestonwood Baptist Church in Plano, Texas, will escrow what would amount to $1 million annually, the Message reported Thursday.
[Editor's note: Within the SBC, individual churches give to the Cooperative Program each year as a way of funding state conventions and denominational agencies and seminaries. Prestonwood, one of the biggest churches in the SBC, gave $500,000 to the Cooperative Program in 2015. The state convention splits the funding with the SBC, with 45 percent staying in Texas and ...
1