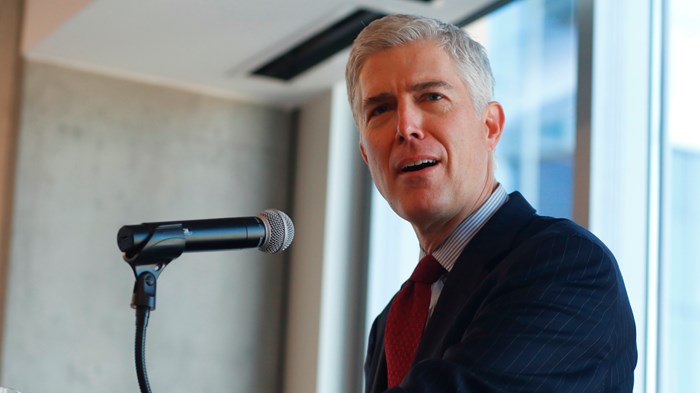 Image: David Zalubowski / AP
President Donald Trump named Neil Gorsuch, a conservative, Ivy League-educated federal judge known for his way with words and defenses of religious freedom, as his Supreme Court nominee during a live broadcast Tuesday night.
A favorite pick among Christian conservatives, Gorsuch fulfills Trump's promise to select a judge that "evangelicals, Christians will love" and who also stands a solid chance of scoring Senate approval. (Gorsuch's federal appointment by President George W. Bush in 2006 was uncontroversial.)
"Judge Gorsuch's combination of intellectual horsepower and work ethic has enabled him to excel academically at the world's best universities, become a first-rate lawyer and judge, and develop remarkable verbal abilities," said Robert Pushaw, a constitutional law expert and professor at Pepperdine University School of Law.
An Episcopalian, Gorsuch accepted what he called "a most solemn assignment," remarking "I am so ...
1