Russia's Plan to Ban Jehovah's Witnesses Puts Evangelicals in a Tight Spot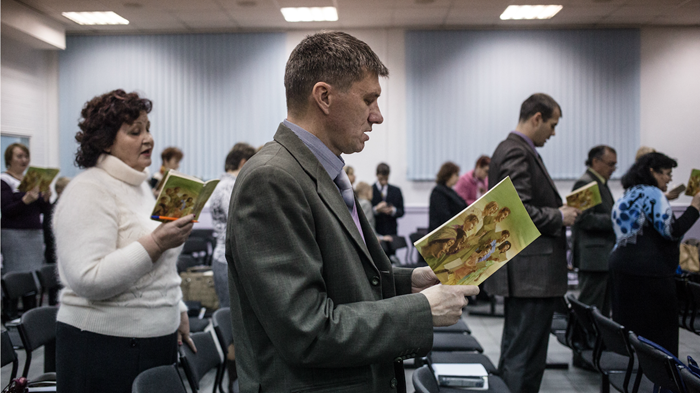 Image: Alexander Aksakov / Getty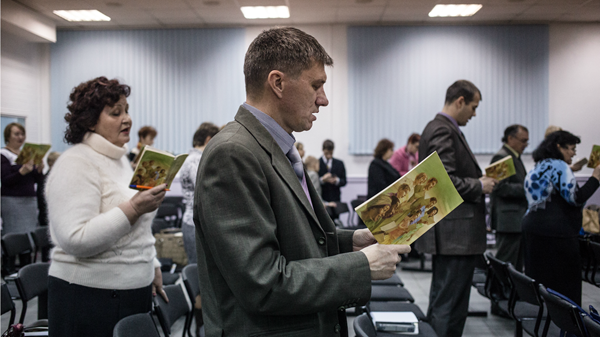 Russia's Plan to Ban Jehovah's Witnesses Puts Evangelicals in ...
[Update: On April 20, Russia's high court banned Jehovah's Witnesses as extremists.]
Jehovah's Witnesses have never held much clout in Russia, where the Orthodox Church dominates both the religious and political landscape. But a government lawsuit now threatens any future for their faith in public life.
The door-to-door evangelists have historically served as a bellwether for religious freedom for other minority groups. In Russia, that includes evangelicals, who remain ambivalent over whether to defend the rights of Witnesses as a fellow non-Orthodox faith.
Last week, the Justice Ministry submitted a Supreme Court case to label the Jehovah's Witnesses headquarters an extremist group. This would allow Russia to enact a countrywide ban on its activity, dissolving its organization and criminalizing its worship. The court will convene to rule on the case in April.
"Considering that the religion of the Jehovah's Witnesses is professed by hundreds of thousands of Russian citizens, [liquidation] would be a disaster for rights and freedoms in our country," said Yaroslav Sivulsky, a representative of the targeted Jehovah's Witnesses headquarters, to Forum 18. The ban would impact about 175,000 followers in 2,000 congregations nationwide. "Without any exaggeration, it would put us back to the dark days of persecution for faith."
Though both groups have been restricted and punished by Russia's recent anti-missionary law, evangelicals can't necessarily expect the same treatment.
"No one else is in a comparable position to that of the Jehovah's Witness community," Alexander Verkhovsky of the SOVA Center for Information and Analysis told Forum 18 last ...
03/20/2017