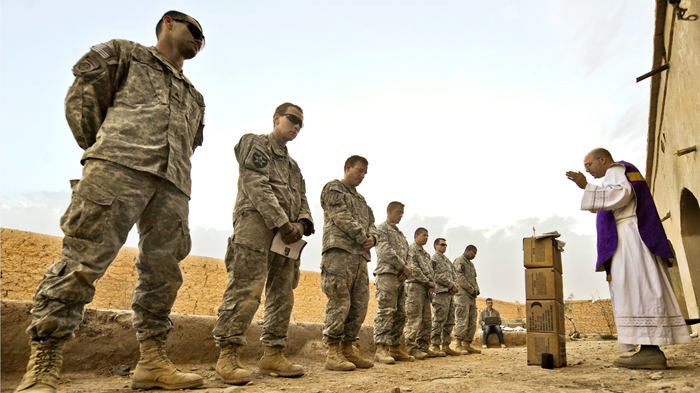 If you're an evangelical entering America's military—and about 4 out of 10 service members are—you're going to have to get more specific than that.
The general categories of "Protestant, no denominational preference" and "Protestant, other churches" have been removed from the Department of Defense (DoD) list of recognized religions as the US military seeks out more detailed designations for its 1.3 million service members.
This spring, the DoD doubled the religious identities that military personnel can declare on official paperwork and dog tags. The list now totals 216 different affiliations [full list below].
About 150 of them are Protestant groups, with the Southern Baptist Convention (SBC) remaining the most popular individual denomination in the Armed Forces.
Evangelicals without denominational ties can choose from options including Reformed churches, the National Association of Evangelicals, Evangelical Church Alliance, "evangelical ...
1