Texas Shooting Kills 26 at Southern Baptist Church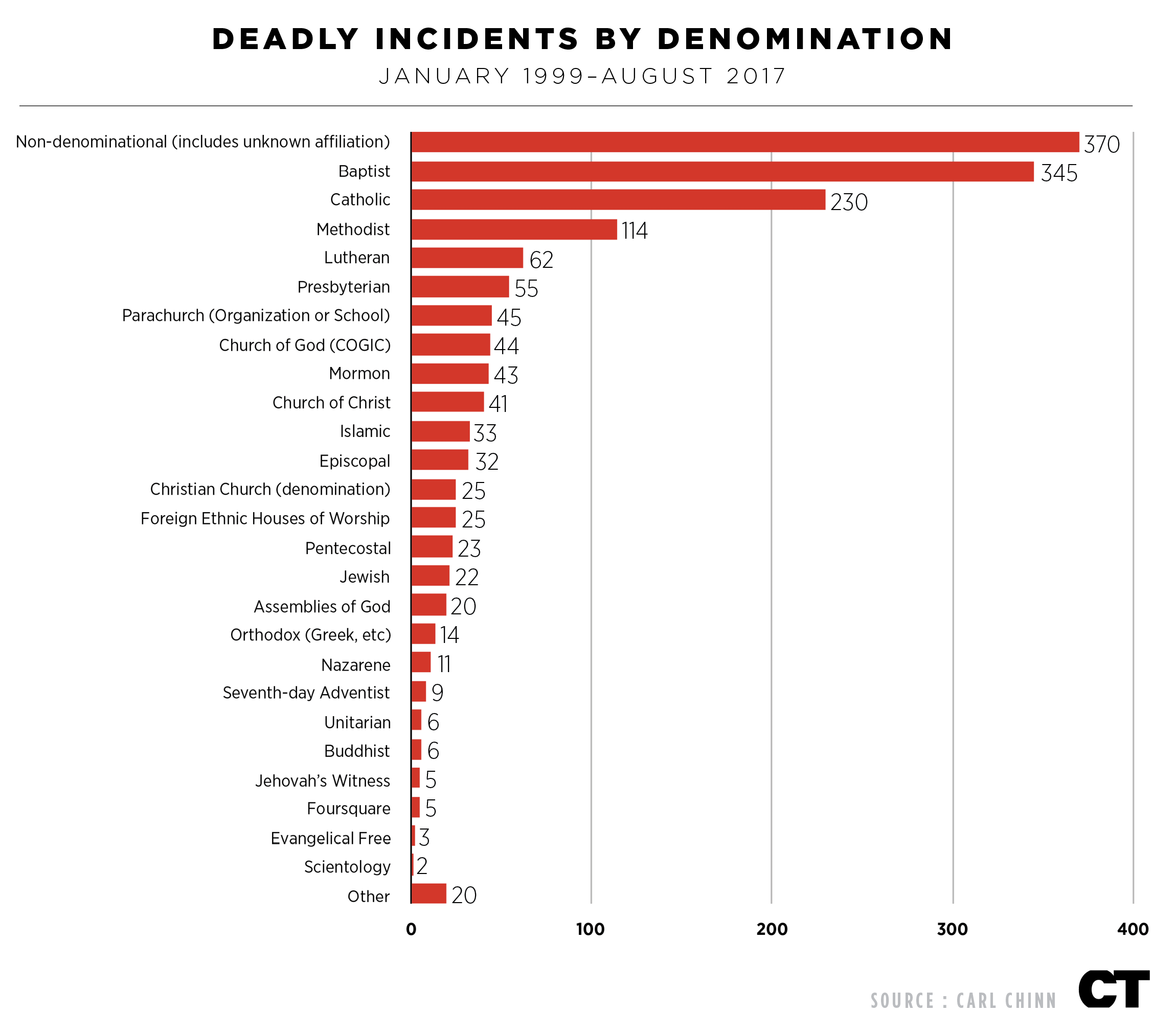 This slideshow is only available for subscribers.
Please log in or subscribe to view the slideshow.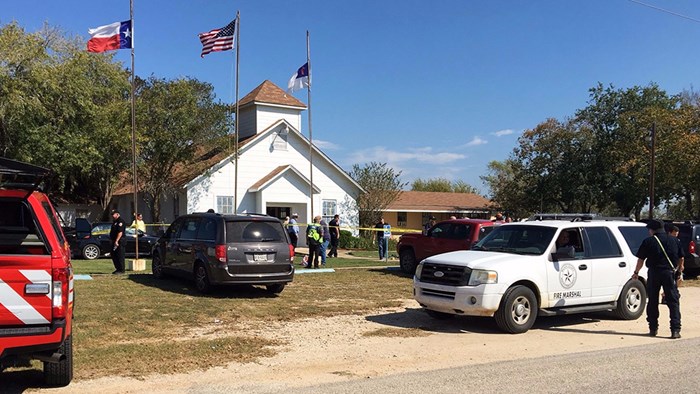 Image: KSAT / Associated Press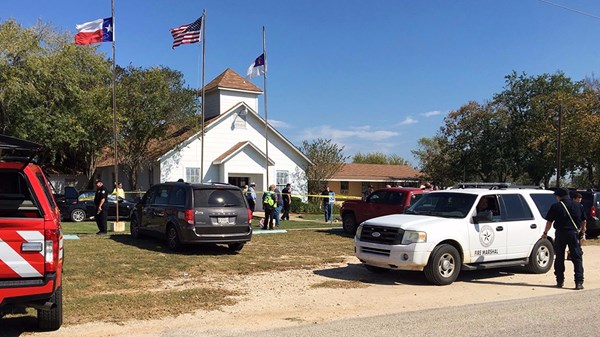 Texas Shooting Kills 26 at Southern Baptist Church
During its 11 a.m. worship service, a Southern Baptist church in rural Texas suffered not only America's latest mass shooting but the deadliest church shooting in US history.
At least 26 worshipers, ranging in ages from 5 to 72, have died from First Baptist Church of Sutherland Springs, according to Texas authorities. Another 20 worshipers were injured. YouTube videos of the church's weekly service indicate that recent Sundays drew about 50 attendees.
Among the victims, 23 died inside the rural church's small sanctuary, 2 outside the church, and 1 at a hospital. The shooter was identified as 26-year-old Devin Patrick Kelley of New Braunfels, about 35 miles away.
The Texas tragedy is only the 14th mass murder at an American house of worship since 1963, according to statistics compiled by church security expert Carl Chinn. It is also the deadliest shooting in the Lone Star State, taking place on the anniversary of the Fort Hood shooting that killed 13 people on an Army base in 2009.
Texas governor Greg Abbott said, "The tragedy of course is worsened by the fact that it occurred in a church, a place of worship, where these people were innocently gunned down."
"The death toll will mark this as the worst [church shooting] in US history," Chinn told CT. Fewer than 40 percent of church attacks happen during Sunday worship or other official church events; however, Chinn said the ones that occur during services tend to be worse.
Kelley entered the church, located about 40 minutes southeast of San Antonio, after its worship service began. According to reports, he wore black ballistic gear and carried a Ruger military-style rifle.
"Violence and evil once again have made an impact at one of our ...
11/05/2017