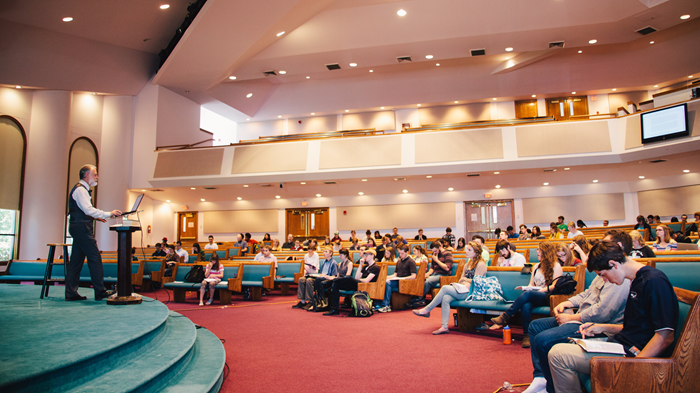 Image: Moody Bible Institute
Moody Bible Institute has decided to shut down its undergraduate campus in Spokane, Washington, after 25 years, as well as its distance learning extension site in Pasadena, California.
The decision, announced today, is part of a strategic initiative to preserve Moody's long-term financial wellbeing, which includes cuts to faculty and staff at its main campus in Chicago.
The Spokane campus enrolled 442 undergraduate students, compared to 1,599 in Chicago and 664 through its distance learning program.
Last fall, the Spokane campus added only 59 full-time freshmen; this fall, that number was down to 37. For the first half of the decade, the freshman class had been more than 100—well over double the past two years. The Pacific Northwest campus also had lower retention and graduation rates than the Chicago location.
The undergraduate school in Spokane, which offered eight bachelor's degrees and two certificate programs, will close after graduation in May 2018. Current students ...
1