Mr. Graham Goes to Washington: First Pastor Honored in US Capitol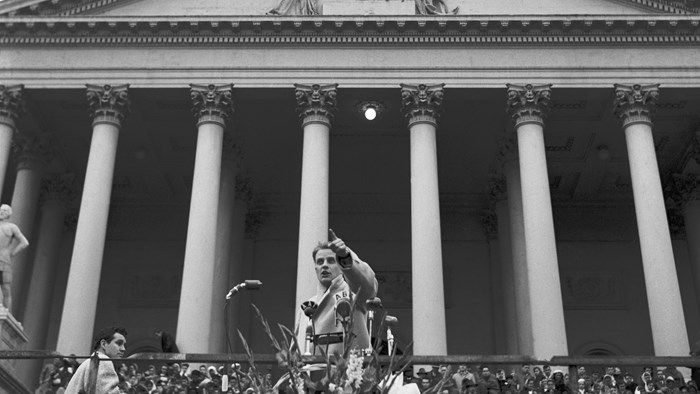 Image: Bettmann / Getty Images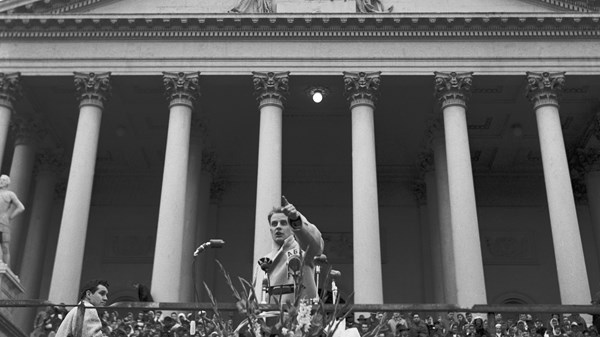 Mr. Graham Goes to Washington: First Pastor Honored in US Capitol
A week after his death, Billy Graham will become the first religious leader and fourth private citizen in history to lie in honor at the US Capitol.
House Speaker Paul Ryan and Senate Majority Leader Mitch McConnell will take part in the service on Wednesday, February 28, and Graham's casket will be on display in the Capitol Rotunda through Thursday, March 1, where the public is invited to pay their respects to America's pastor.
The position of lying in repose in the Capitol building is reserved for the nation's "most distinguished citizens," including presidents, politicians, and military officers, who lie in state for public viewing. The last private individual to lie in honor in the Rotunda was Rosa Parks in 2005.
"In recognition of Rev. Graham's long and distinguished service to the nation, it is our intention to ask the House of Representatives and the Senate to permit that his remains lie in honor in the Rotunda of the Capitol," wrote the two legislators in a letter to the Graham family.
Over his decades in ministry, Graham was active in American public life and met with presidents from Harry Truman to Barack Obama, spoke at more inauguration ceremonies than any other religious figure, and regularly prayed for the country's leaders.
Ryan and McConnell announced the congressional honor on Thursday, following the news of Graham's memorial plans in his home state of North Carolina.
"As soaring a figure as he was, Rev. Graham connected with people on an elemental level. His reach was rooted in decency, humility, and love," Ryan said in a statement. "He set a tone of ecumenical inclusion, advocated civil rights, and refused to accept the segregation of those attending his crusades. Rev. Graham's service is a testament that, with faith in God, one person can do so much good for the world."
Graham will also continue to have a presence in Washington after his death, thanks to North Carolina's decision to honor its native son with one of two statues each state displays in the US Capitol. The governor authorized the decision in 2015 for the statue to go up posthumously.
Prior to lying in honor in Washington, Graham's body will be transported by funeral motorcade from Asheville, North Carolina, where he spent his final years, to Charlotte, where the Grahams will hold both private and public memorials.
Following a private family viewing on Saturday, they will welcome members of the public as the late evangelist lies in repose at the Graham family homeplace—his childhood home—which is located near the Billy Graham Library in Charlotte.
A private funeral and interment will take place Friday, March 2, in a tent in front of the Billy Graham Library, representing the "canvas cathedrals" where Graham held his first crusades. Around 2,300 are expected to attend by invitation, with son Franklin Graham and First Baptist Spartanburg pastor Don Wilton offering remarks in a ceremony Graham first planned with ministry partner Cliff Barrows, who died in 2016.
Graham will be buried in the property's prayer garden beside his wife, Ruth, who died over a decade before. Both had caskets made by inmates at the Louisiana State Penitentiary at Angola, where they had funded two chapels.
His grave marker will read, "Preacher of the Gospel of the Lord Jesus Christ," with a reference to John 14:6.

02/22/2018