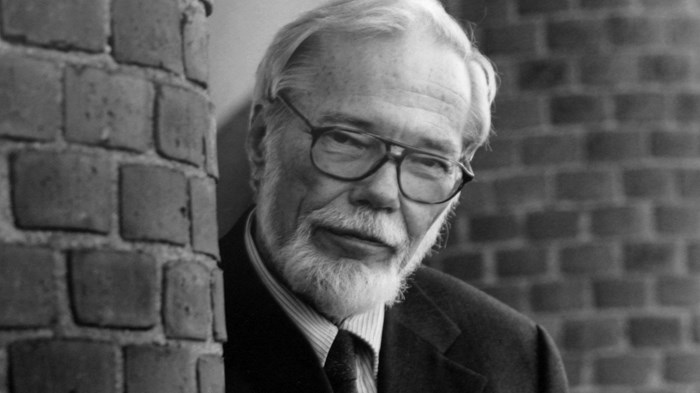 Image: Gabe Cooney / Courtesy of Yale Divinity School
Ecumenical theologian George Lindbeck, who helped define the postliberalism movement that transformed 21st-century Protestantism, died earlier this month at age 94.
A Lutheran scholar who spent more than half his life on faculty at Yale Divinity School, Lindbeck passed away on January 8 in a Florida hospice. He spent his final years in assisted living after suffering a brain aneurism in 2009.
Lindbeck's influential 1984 book, The Nature of Doctrine: Religion and Theology in a Postliberal Age, established a theology that rejected modern liberal Protestant thinking that defined religious truth by common personal experiences, and instead proposed a "cultural-linguistic" approach that saw the creeds and practices of faith communities as the basis for religious understanding.
"Whatever else postliberalism is, it was meant to be an apologetic help to be a credal or mere Christian in our age," wrote George Sumner, bishop of the Episcopal Diocese of Dallas. "That ...
1