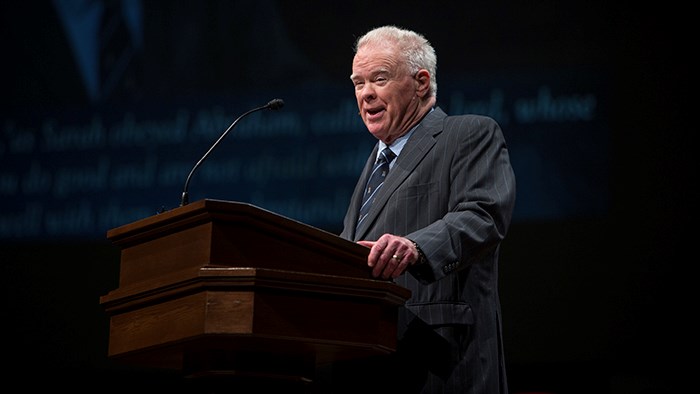 Image: Southwestern Baptist Theological Seminary
Paige Patterson, the Southern Baptist leader under fire for his past comments regarding women, issued an apology today.
"I wish to apologize to every woman who has been wounded by anything I have said that was inappropriate or that lacked clarity," said Patterson, president of Southwestern Baptist Theological Seminary (SWBTS).
"We live in a world of hurt and sorrow, and the last thing that I need to do is add to anyone's heartache. Please forgive the failure to be as thoughtful and careful in my extemporaneous expression as I should have been."
His statement—which appears in full at the bottom of this post—comes a day after Southern Baptist men released an open letter calling out Patterson's controversial remarks. An initial petition launched by Southern Baptist women on Sunday now has nearly 3,000 signatures.
"We are likewise grieved by the comments—heartbroken over the effect they have on our sisters in the faith, concerned about ...
1