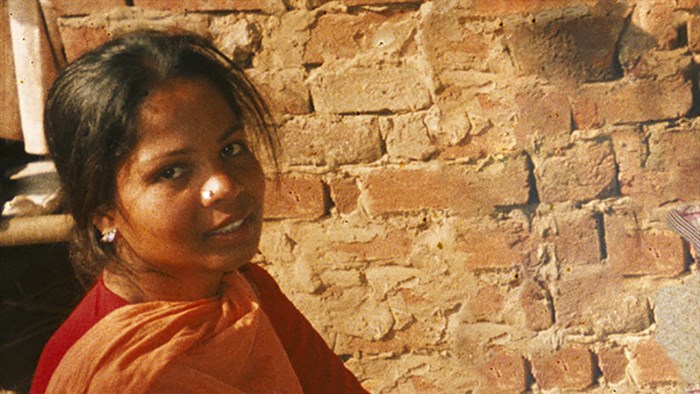 Today the Supreme Court of Pakistan acquitted Asia Bibi of committing blasphemy against the Prophet Muhammad, a crime punishable with death in the Muslim country, amid threats of nationwide paralyzing protests and "horrible" consequences to judges and army generals if the Christian mother of five was released.
In response, protests have already erupted in Islamabad, Lahore, and Karachi, among other cities.
In their final judgment, reviewed by CT, reversing Bibi's convictions by two lower courts and removing her death sentence, the panel of three judges ruled that Bibi was "wrongly" accused by two sisters with the help of a local cleric, based on "material contradictions and inconsistent statements of the witnesses" that "cast a shadow of doubt on the prosecution's version of facts."
"Furthermore, the alleged extra-judicial confession was not voluntary but rather resulted out of coercion and undue pressure as the appellant was forcibly brought before the complainant in presence of a gathering, who were threatening to kill her; as such, it cannot be made the basis of a conviction," they wrote.
"Therefore, the appellant being innocent deserves acquittal," the judges concluded.
One even accused Bibi's accusers of violating a covenant made by Muhammad with Christians in the seventh century but still valid today.
"Blasphemy is a serious offense," wrote justice Asif Saeed Khosa, "but the insult of the appellant's religion and religious sensibilities by the complainant party and then mixing truth with falsehood in the name of the Holy Prophet Muhammad (Peace Be Upon Him) was also not short of being blasphemous.
"It is ironical that in the Arabic language the appellant's name Asia means 'sinful' but in the circumstances of the present case she appears to be a person, in the words of Shakespeare's King Leare [sic], 'more sinned against than sinning.'"
Bibi's husband Ashiq Masih and their two daughters, currently in London, anxiously await her safe release and reunion with her after eight years of wrongful detention.
However, Agence France-Presse has reported that the Red Mosque [Lal Masjid]—a significant mosque in the capital, Islamabad, which played a pivotal role in the 1980s and '90s in recruiting and training mujaheedin for the Soviet-Afghan war—filed a petition in the Islamabad High Court to put Bibi's name "on the no-fly list" so that she could not leave the country. The Red Mosque "will become a center for the anti-government movement" if she is released, reported The Express Tribune.
"We are breathing a sigh of relief today," stated David Curry, CEO of Open Doors USA, "… as these charges stemmed from her Christian identity as well as false accusations against her. We are hopeful that Pakistan will now take additional steps to offer religious freedom and basic human rights throughout the country." Pakistan ranks No. 5 on the 2018 World Watch List of the 50 countries where it's hardest to be a Christian.
Bibi was the first Christian woman sentenced to death under Pakistan's blasphemy laws, and only the second (after Ayub Masih, released in 2002 and discussed in point No. 13 of Bibi's acquittal) whose blasphemy case has gone up to the Supreme Court and won release.
Earlier this month, the three-member bench—chief justice Mian Saqib Nisar and justices Khosa and Mazhar Alam Khan Miankhel—heard arguments from both sides on October 8 at a hearing attended by CT, but reserved their verdict until today.
"It is the duty of the State to ensure that no incident of blasphemy shall take place in the country," they wrote. "… However, it is not for the individuals, or a gathering (mob), to decide as to whether any act" amounts to blasphemy.
They cited a 2016 ruling:
Commission of blasphemy is abhorrent and immoral besides being a manifestation of intolerance but at the same time a false allegation regarding commission of such an offence is equally detestable besides being culpable.

If our religion of Islam comes down heavily upon commission of blasphemy then Islam is also very tough against those who level false allegations of a crime.

It is, therefore, for the State of the Islamic Republic of Pakistan to ensure that no innocent person is compelled or constrained to face an investigation or a trial on the basis of false or trumped up allegations regarding commission of such an offence.
The chief justice ended the ruling by citing a hadith (saying) of Muhammad:
"Beware! Whoever is cruel and hard on a non-Muslim minority, or curtails their rights, or burdens them with more than they can bear, or takes anything from them against their free will; I (Prophet Muhammad) will complain against the person on the Day of Judgment." (Abu Dawud)
Anticipating such a ruling, a hardline Islamist party, Tehreek-e-Labaik Pakistan (TLP), held countrywide protests on October 14 and warned that the judges would meet a "horrible" end if Bibi was released.
The TLP is "a staunch supporter of the blasphemy law and openly justify violence to safeguard what they call the honor of the prophet," reported VOA. This frightens the minuscule population of Pakistani Christians of repercussions after Bibi leaves the country. (The TLP is the more moderate side of Sunni Muslims in Pakistan, but they are more zealous than any other Islamic sect.)
"Any judge who acquits Asia must be killed," TLP patron Pir Afzal Qadri told a public gathering the day the Supreme Court was reading Bibi's case. "Even the state should kill him because he has become an apostate by releasing her. Earlier, based on my fatwah, Iqbal Bhatti [a high court judge who had released two Christians in 1997 in a frivolous blasphemy charge] was killed by a lion, Ahmed Sher Niazi. Now I give the same fatwah [for these Supreme Court judges]."
More than 60 people have been killed over blasphemy accusations—a fact cited by the judges in their acquittal of Bibi—and dozens of communal attacks have taken place against Christians on the pretext of blasphemy. Pakistani Christians are the only religious minority that has publicly demanded the repeal or amendment of the nation's blasphemy laws, largely because they are the only religious minority that has—disproportionate to its size—suffered so many attacks, brutalities, and criminal litigation on account of the laws.
In Bibi's case, the prosecution alleged that she was "a Christian preacher." On the afternoon of June 14, 2009, she was picking falsa berries in the fields of Sheikhupura along with about 20 other female workers. There, she allegedly started speaking ill against the Qur'an and the Prophet Muhammad. An "assembly" of clerics and village elders thoroughly investigated the matter for five days, and Bibi "confessed" to saying blasphemous statements before this "assembly" and sought "pardon." After this extrajudicial confession, she was handed over to the police.
A trial court condemned Bibi in November 2010 to death for allegedly speaking three blasphemous statements. The then Punjab governor, Salmaan Taseer, went to meet her in prison and had her sign a clemency appeal after Pope Benedict XVI appealed for her pardon.
The pope's demand and Taseer's support of Bibi resulted in thousands of people protesting across the country, declaring it to be an intervention in Pakistan's internal affairs.
In December that same year, renowned cleric Maulana Yousaf Qureshi put a $5,000 bounty on Bibi's head while the Pakistani state couldn't charge him.
Supporting a person suspected of blasphemy also translates in the eyes of many as committing blasphemy, and that resulted in Taseer's murder. He was gunned down by his own security guard Mumtaz Qadri in January 2011.
Only two months later, the only Catholic Christian minister in the federal cabinet, Shahbaz Bhatti, was also gunned down by members of Tehreek-e-Taliban for supporting Bibi and for advocating that Pakistan's blasphemy laws be amended.
In October 2014, the Lahore High Court upheld the decision of the trial court in Bibi's case.
Qadri was hailed as a hero across the country, but despite warnings the Supreme Court of Pakistan convicted him. In February 2016, he was hanged. The TLP was founded by those finding Qadri's hanging unjustified, and is now struggling for a full-blown theocracy in the country.
A three-member bench of the Supreme Court started hearing the case in October 2016 but one of the judges recused himself after the first hearing, postponing the rest for an indefinite time.
In April this year, chief justice Nisar promised to pick Bibi's case back up soon, and then heard it on October 8.
Most Pakistani Christians come from a downtrodden "untouchable" Hindu caste, which is why in rural settings they are often refused haircuts, eating and drinking from the same utensils, and rarely even shake hands with Muslims. Because most of them hail from such a background, Christians in general are considered "untouchable" in Pakistan, despite it being an Islamic country.
On June 14, 2009, Bibi was working in the fields and she brought water for her two female coworkers who refused to take it from her, telling her they couldn't since she was "Christian." (Both the trial court and then the Lahore High Court did not take into consideration that it was not Bibi who initiated the argument, but the two sisters.) She submitted to the trial court that an argument broke out over their refusal, and "some hot words were exchanged."
Her accuser's lawyer contended before the Supreme Court, in the October 8 hearing attended by CT, that "Asia Bibi exactly spoke what [hundreds of years ago] started as a 'movement' in Muslim Spain."
"It started in Spain [when it was ruled by Muslims] and now it is part of the Christian faith to disrespect Islam and the Holy Prophet," said Ghulam Mustafa Chaudhry, counsel for complainant Muhammad Salaam.
"A priest gathered Christian youths in Spain and taught them that they could not enter paradise until they disrespected the Prophet Muhammad. After this, each day a Christian youth came out who spoke disrespectful words against the Prophet and was beheaded."
Bibi had submitted in court that she was illiterate and that the prosecution failed to prove that she was a "Christian preacher."
Police superintendent Muhammad Amin Bokhari, who investigated the case, and the land owner, Muhammad Idrees, both testified before the trial court that the matter arose from an altercation over drinking water. But the prosecution claimed that Bibi was a preacher to hide the "provocation" element in the argument. However, Supreme Court justice Khosa noticed this.
"But what do you think about the lawyer [who was never identified or presented in court] who wrote the First Information Report?" said Khosa. The judge "remarked that it was possible that the blasphemous words that Asia Bibi was accused of uttering were actually made by the lawyer who drafted the complaint against her," reported Dawn.
Chaudhry said that faithful women observing purdah [the practice among South Asian Muslims of "screening" women from men]had come to the courts to give evidence and that Bibi's punishment should not be canceled over technical matters.
Khosa also stated that the witnesses and the complainant adulterated the truth by removing the part of the incident from their testimony which was not going in their favor.
"No Muslim can even think of doing this," said Chaudhry in response. "The defendants turn into heroes after committing this crime. Their families get asylum abroad. There cannot be a worst crime than blasphemy, but not a single individual is ever hanged."
The judges, however, did not seem convinced over these assertions and asked to be presented credible evidence. The chief justice said that extrajudicial confession was the weakest form of evidence in criminal law. "It is admissible evidence, but the weakest one."
In today's ruling, justice Khosa criticized both Bibi's accusers and the lower courts.
"The glaring and stark contradictions in the evidence produced by the prosecution in respect of every factual aspect of this case … lead to an irresistible and unfortunate impression that all those concerned in the case with providing evidence and conducting investigation had taken upon themselves not to speak the truth or at least not to divulge the whole truth," he wrote in a concurring opinion. "It is equally disturbing to note that the courts below had also, conveniently or otherwise, failed to advert to such contradictions and some downright falsehood.
"All concerned would have certainly done better if they had paid heed to what Almighty Allah has ordained in the Holy Qur'an:
"O you who have believed, be persistently standing firm for Allah, witnesses in justice, and do not let the hatred of a people prevent you from being just. Be just, that is nearer to righteousness. And fear Allah; indeed, Allah is acquainted with what you do." (Surah Al-Ma'idah: verse 8)

"So follow not [personal] inclination, lest you not be just. And if you distort [your testimony] or refuse [to give it], then indeed Allah is ever, with what you do, acquainted." (Surah An-Nisa: verse 135)
Khosa also criticized Bibi's accusers for violating a covenant made by Muhammad with Christian monks on Mount Sinai in 628.
"The promise made was eternal and universal and was not limited to St. Catherine alone," he wrote. "The rights conferred by the charter are inalienable and the Holy Prophet Muhammad (Peace Be Upon Him) had declared that Christians, all of them, were his allies and he equated ill treatment of Christians with violating God's covenant.
"It is noticeable that the charter imposed no conditions on Christians for enjoying its privileges and it was enough that they were Christians," he wrote. "They were not required to alter their beliefs, they did not have to make any payments and they did not have any obligations. The charter was of rights without any duties and it clearly protected the right to property, freedom of religion, freedom of work, and security of person."