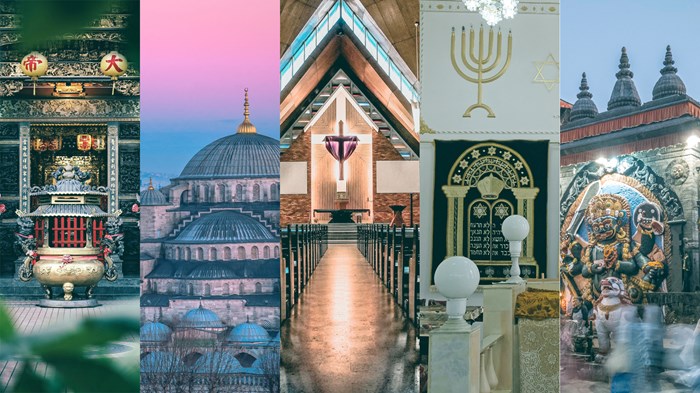 Image: Source Images: Unsplash / Getty
Despite signs of increasing secularism in the United States, far more Americans favor an increased role for religion in society than oppose it.
According to a massive new report from the Pew Research Center that queried more than 30,000 people across 27 countries, almost three times as many Americans say they would view "a more important role for religion" in the US as a positive change (51%) versus a negative change (18%).
In general, that sentiment is shared around the globe—at the same rate. Across all countries surveyed, a median of 39 percent of respondents favor religion becoming more important in society, while only 13 percent oppose it.
Only 5 of the 27 countries surveyed have populations in which those opposed to religion playing a more important role outnumber those in favor. All 5 are in Europe: Sweden (51%), France (47%), the Netherlands (45%), Germany (35%), and Spain (38%), where an openly atheist prime minister was elected last year amid concerns over his ...
1