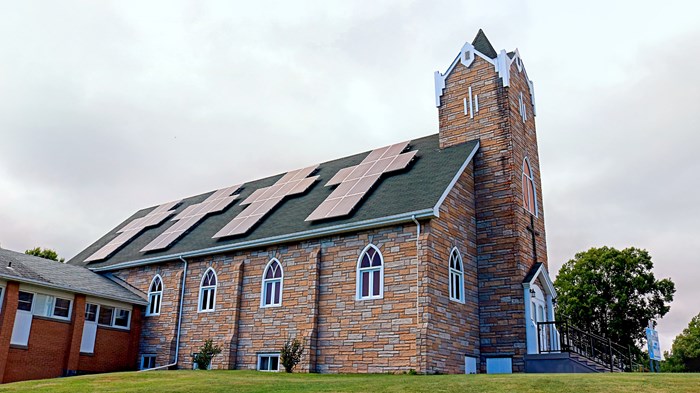 Image: Education Images / Contributor / Getty
Solar panels could be coming soon to a church near you. Through a campaign called Project 20.'25, the World Evangelical Alliance (WEA) has set out to get 20 percent of its members to convert fully to clean energy by 2025.
This fall, the global network announced its partnership with Smart Roofs Solar Inc. Together they will help universities, health care facilities, and churches looking to adopt clean power, including offering guidance for local suppliers and providing financing options. The renewable energy initiative builds on the WEA's efforts to promote creation care, said Chris Elisara, director of the WEA Creation Care Task Force.
Clean energy reduces air pollution, which improves human health and productivity; preserves nonrenewable resources; and cuts down on the emission of greenhouse gases that trap heat and can fuel, among other things, extreme weather that impacts food production and human safety.
"Christians should be at the forefront of efforts to reduce air ...
1