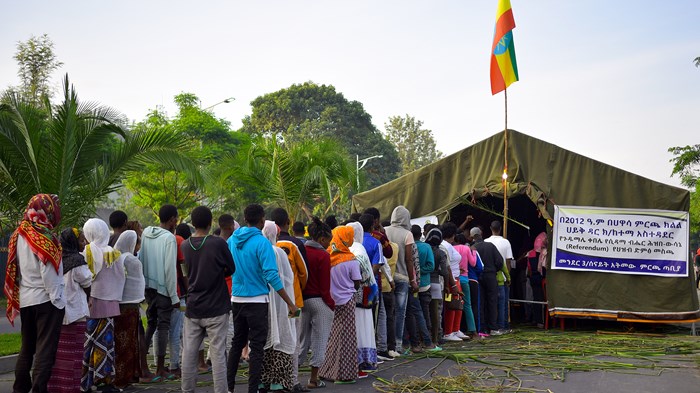 Image: Michael Tewelde / Contributor / Getty
In a widely anticipated referendum held in Ethiopia's Sidama zone last month, an overwhelming 98 percent of voters chose autonomous self-rule.
Across the highland region famed for its flavorful coffee exports, voters lined up as early as 4 a.m. on November 20, smiling and waving their green identification cards.
"For the last two months, the church was praying and fasting daily," said Tessema Tadesse, pastor of a Kale Heywet church in Hawassa, the capital of Sidama. "And on Sunday, the preaching was around peace, love, and embracing others."
Kale Heywet (Word of Life) is one of Ethiopia's largest "Pente" or evangelical denominations, with approximately 1,000 congregations in Sidama alone. (Though Pente, pronounced Pent-ay, originated as an Ethiopian term for Pentecostals, it has come to refer to most non-Orthodox Christians, with the closest US equivalent being evangelical.)
Evangelicalism in Ethiopia originated in Sidama, where 87 percent of ...
1