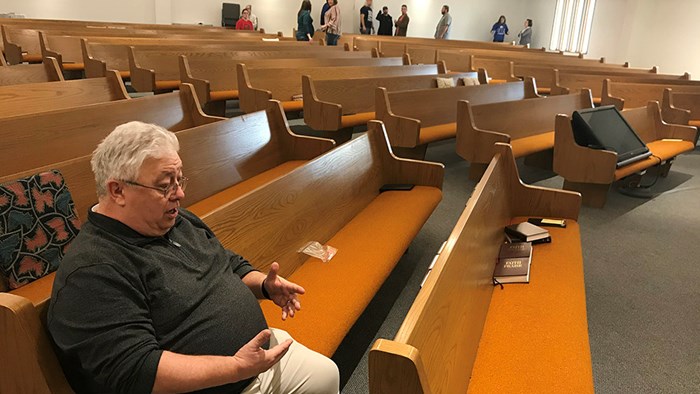 Image: Bobby Ross Jr. / The Christian Chronicle / RNS
The West Freeway Church of Christ, a close-knit congregation of about 280, didn't get to finish its Sunday morning worship assembly.
So Monday night—roughly 30 hours after a gunman killed two beloved Christians during the Lord's Supper before an armed member fatally shot him—the suburban Fort Worth church came together.
A standing-room-only crowd squeezed into the church fellowship hall, next door to the closed auditorium where the shooting occurred, to grieve, pray and sing "Amazing Grace," "Precious Memories," and "It Is Well With My Soul."
"What happened yesterday is not something that we will ever be able to explain," minister Britt Farmer told church members, who shared hugs and tears before the special gathering as canine officers made sure the building was secure.
"There is evil in this world, and evil took two of my dear friends yesterday," Farmer added. "Not a bullet from a gun—evil. Not ...
1