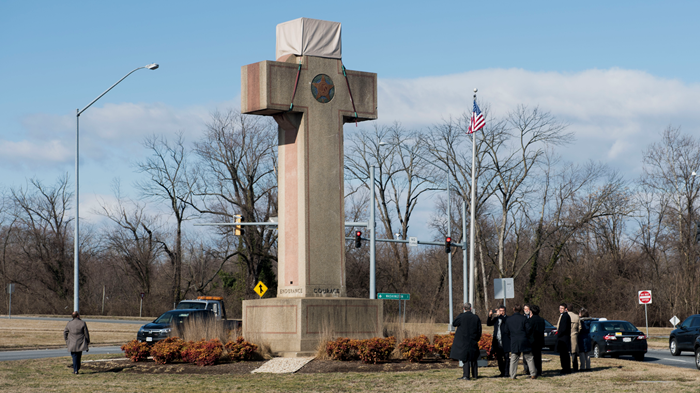 Image: Kevin Wolf / AP
Update (June 20): On Thursday, the Supreme Court ruled 7-2 in favor of allowing a memorial cross to remain on a state-owned median in Bladensburg, Maryland, and declared that government efforts to maintain the landmark do not violate the religion clause of the Constitution.
"The fact that the cross is undoubtedly a Christian symbol should not blind one to everything else that the Bladensburg Cross has come to represent: a symbolic resting place for ancestors who never returned home, a place for the community to gather and honor all veterans and their sacrifices for this Nation, and a historical landmark," wrote Justice Samuel Alito, in the majority opinion.
"For many, destroying or defacing the Cross would not be neutral and would not further the ideals of respect and tolerance embodied in the First Amendment."
Luke Goodrich, vice president and senior counsel with the religious liberty firm Becket Law, said while this decision represents a victory for the Bladensberg ...
1