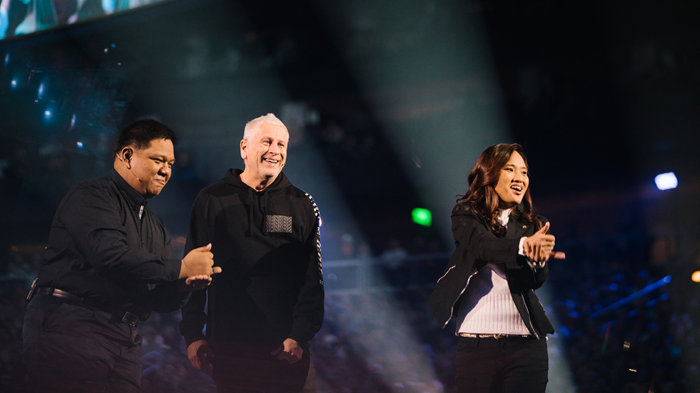 Image: Mary Caroline Russell / Passion
An estimated 160,000 people will be able to experience New Testament stories in their own sign languages for the first time thanks to this week's Passion Conference, which raised nearly a half-million dollars for Bible translations for the deaf.
Though there are hundreds of sign languages, none have a full Bible translation, and just 2 percent of deaf people around the world have access to the Gospels in their sign languages, which is crucial for deeper understanding of Scripture, according to the Deaf Bible Society.
Donations from the 40,000 students at Passion 2019 will go toward translating Gospel stories for the deaf in 16 countries: Mexico, Cuba, Colombia, Moldova, Egypt, Ghana, South Africa, Tanzania, Ethiopia, South Sudan, Myanmar, Thailand, Malaysia, the Philippines, Japan, and Russia.
In recent years, Louie Giglio's popular student conference has raised millions for justice causes, but this was its first year urging participants to back sign language Bible translations. ...
1