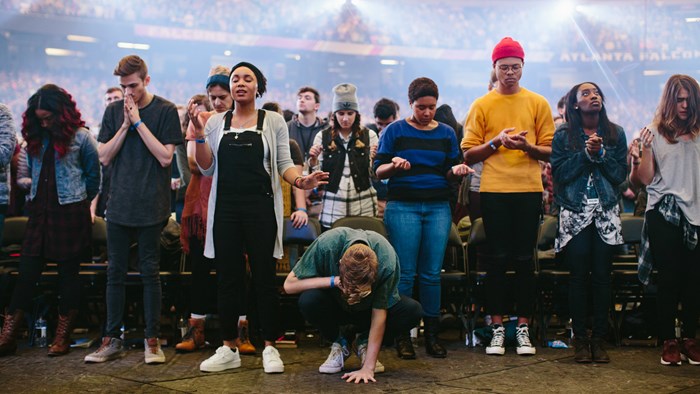 Image: Brooke Bennett / Passion
In the largest surge of sponsorships in Compassion International's 65-year history, 18- to 25-year-olds at the 2017 Passion Conference last week erased the list of children waiting for sponsors in El Salvador, Indonesia, Rwanda, and Tanzania.
Then they sponsored 900 more children in Bolivia.
About 14 percent of the 50,000 conference attendees committed to send $38 a month to provide a child with education, health care, food, and the gospel.
"That's a movement of God," Jared Brown, Compassion's director of collegiate partnerships, told CT. The response blew past the previous record for sponsorships taken on at a single event, which was 2,000.
Compassion supports more than 1.9 million children in 26 countries. (CT recently reported its struggle to stay in India, where the government no longer allows Compassion's 580 local centers—which serve 145,000 children—to receive foreign funding.)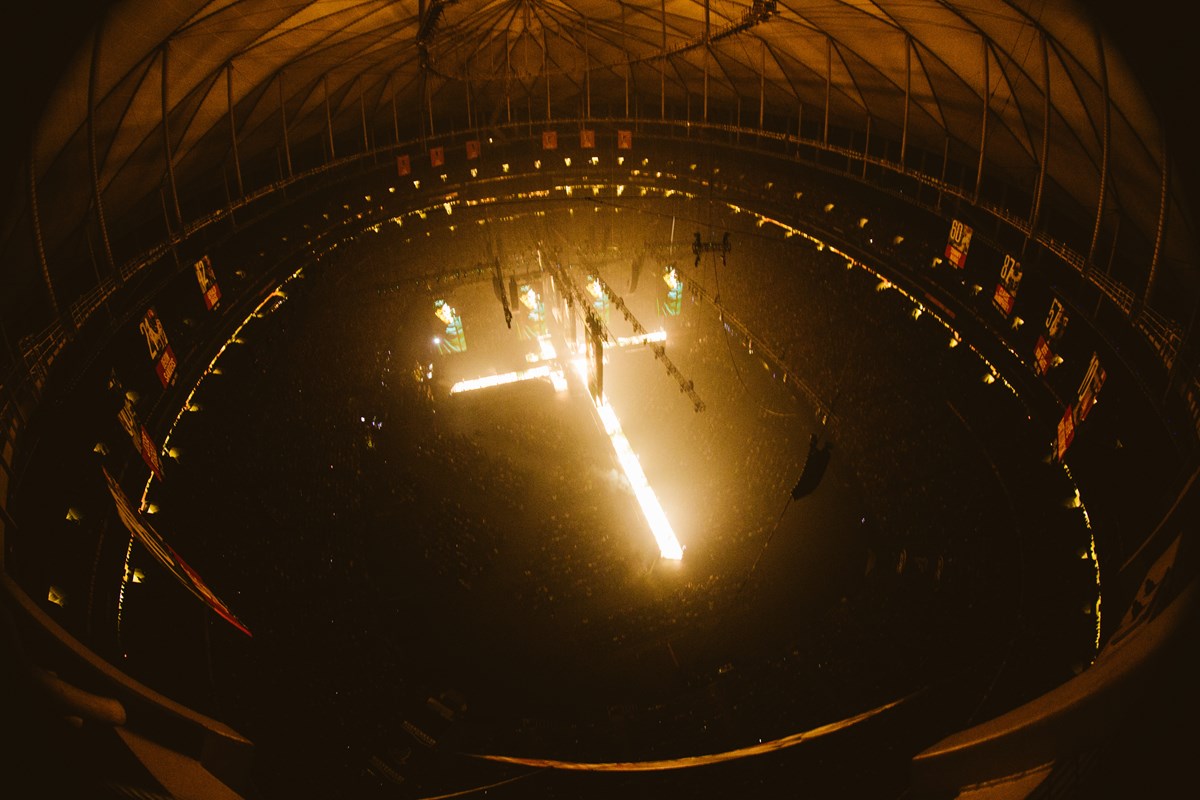 Image: Bobby Russell / Passion
This year's conference in Atlanta's Georgia Dome marked Passion's 20th anniversary. Begun in 1997 by Louie and Shelley Giglio, Passion has not only been a touch point in the faith lives of thousands of college students (including megachurch pastor Matt Chandler), it is credited with helping to start the modern worship music movement.
Giglio's label, sixsteprecords, has only five artists, but two are David Crowder and Matt Redman. (CT explored the reasons for sixsteprecords' unlikely success.)
Ten years after Passion's first conference, Giglio took his wildly popular movement overseas. After a few months on tour, he told CT that "the world is shrinking."
"Once you put a room full of 18-year-olds together, you realize how small the world is getting," he said. "Our audiences have different skin color or facial features, but they visit the same websites, listen to the same music, wear the same clothes. Homogenization of youth culture is happening at a rapid pace."
CT profiled the Passion Conference on its 10th anniversary.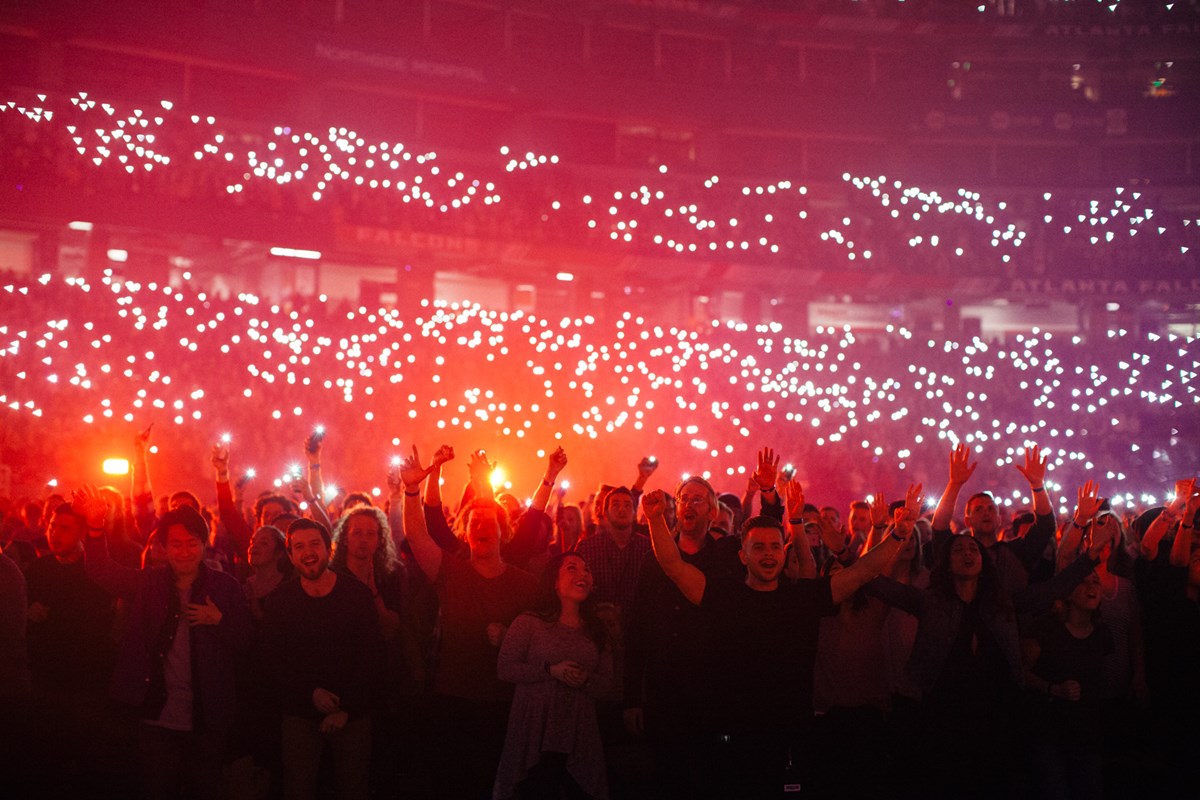 Image: Phil Sanders / Passion
In early 2009, Giglio planted Passion City Church in Atlanta. Six years later, it averaged a weekly attendance of 2,000 and was listed as one of the top 50 most influential megachurches in America.
To celebrate turning 20 this year, Passion opened the gates of its night sessions to alumni and adults over the age of 25.
Some of those alumni were part of Passion's consistent history of generous donations, including $3.3 million to end modern slavery in 2012, 20,000 towels and socks for the homeless in 2015, and $800,000 for a hospital for women and children in Syria in 2016.
"We believe worship and justice are two sides of the same coin, and always want to be part of impacting the globe with justice, compassion, and the saving name of Jesus," stated Passion in a Facebook post. "We set out to make history at #Passion2017 and we're blown away when the attendees of Passion 2017 sponsored 7000 children … and we are still counting!!!"