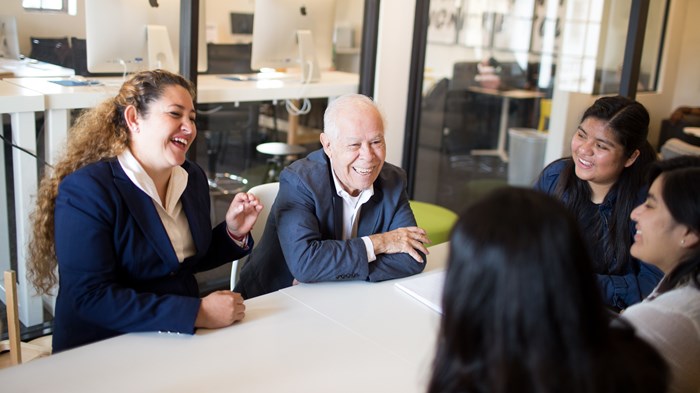 Image: Courtesy of Vanguard University
Jesse Miranda, a Pentecostal leader and the "granddaddy of US Latino Protestantism," died last Friday at the age of 82.
Several weeks ago, Miranda learned that he had inoperable B-cell lymphoma and entered hospice care.
As founder of the National Alliance of Evangelical Ministries (AMEN, Alianza de Ministerios Evangélicos Nacionales) and then executive director of the National Hispanic Christian Leadership Conference (NHCLC), Miranda was known for bringing together Latino leaders and elevating their voices within American evangelicalism.
A 2002 CT profile called him "the primary visionary uniting disparate US Hispanic evangelicals" and praised his "reputation as a sharp listener and bridge-builder who has put his vision, imagination, and wit to the service of the Latino church."
"His commitment to Christ, real. His prophetic voice, renewing. His love for the marginalized, relentless," wrote current NHCLC president (and a CT board member) ...
1