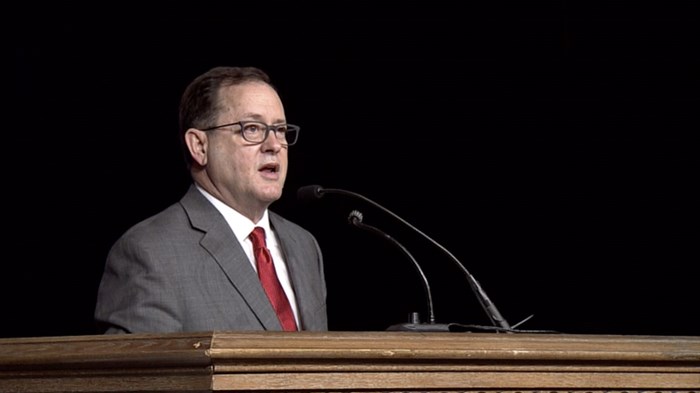 Image: PCAGA / Screenshot
Faced with more proposals addressing LGBT issues than any other topic, the Presbyterian Church in America (PCA) last night approved measures to affirm the Nashville Statement and launch its own study committee on sexuality.
The voting extended past midnight as pastors debated how their denomination could best clarify its positions, provide clergy helpful resources, and offer pastoral care for those raising questions around LGBT issues and same-sex attraction.
The decisions at this year's PCA general assembly in Dallas follow months of controversy surrounding Presbyterian leaders' involvement in Revoice, a conference featuring the voices of same-sex attracted Christians who affirm traditional beliefs around marriage and sexuality. The inaugural conference was hosted at a PCA church in St. Louis last July. Its second gathering was held earlier this month at another venue.
The Nashville Statement, a 14-point document released by the complementarian Council of Biblical Manhood and ...
1